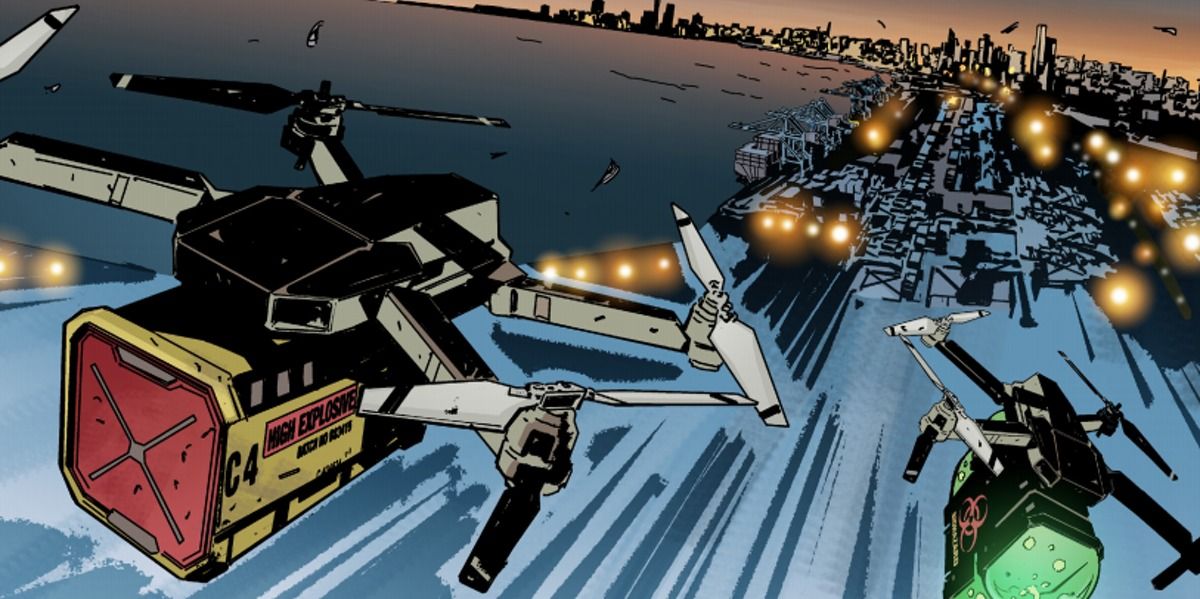 In "Engineering a Traiter," the year is 2027, and a former military officer named Jay Roberts has just engineered a missile attack in downtown Houston — except he doesn't know that it's his fault.
This sombre graphic novel tells the story of Roberts, an army engineer working in Texas who's been targeted by a militia eager to gain access to building codes in order to orchestrate a terrorist attack. With sophisticated A.I., the militia manipulate everything in Roberts's life. The news he sees is curated to instil hopelessness and despair, and family members' social media accounts are hijacked to distance Roberts from loved ones. Frustrated and alone, he eventually confesses security information to a "friend" he's made online, allowing the militias the access they've been hoping for. Once they have what they want, Roberts' social media is manipulated to make him look like a radicalized terrorist. When the attack occurs, he takes the fall.
The narrative may be science fiction, but it paints a realistic — if not paranoid — vision of the future. That bleakness is exactly what Brian David Johnson wanted when he began penning a series of graphic novels for the Army Cyber Institute at West Point.
Read more