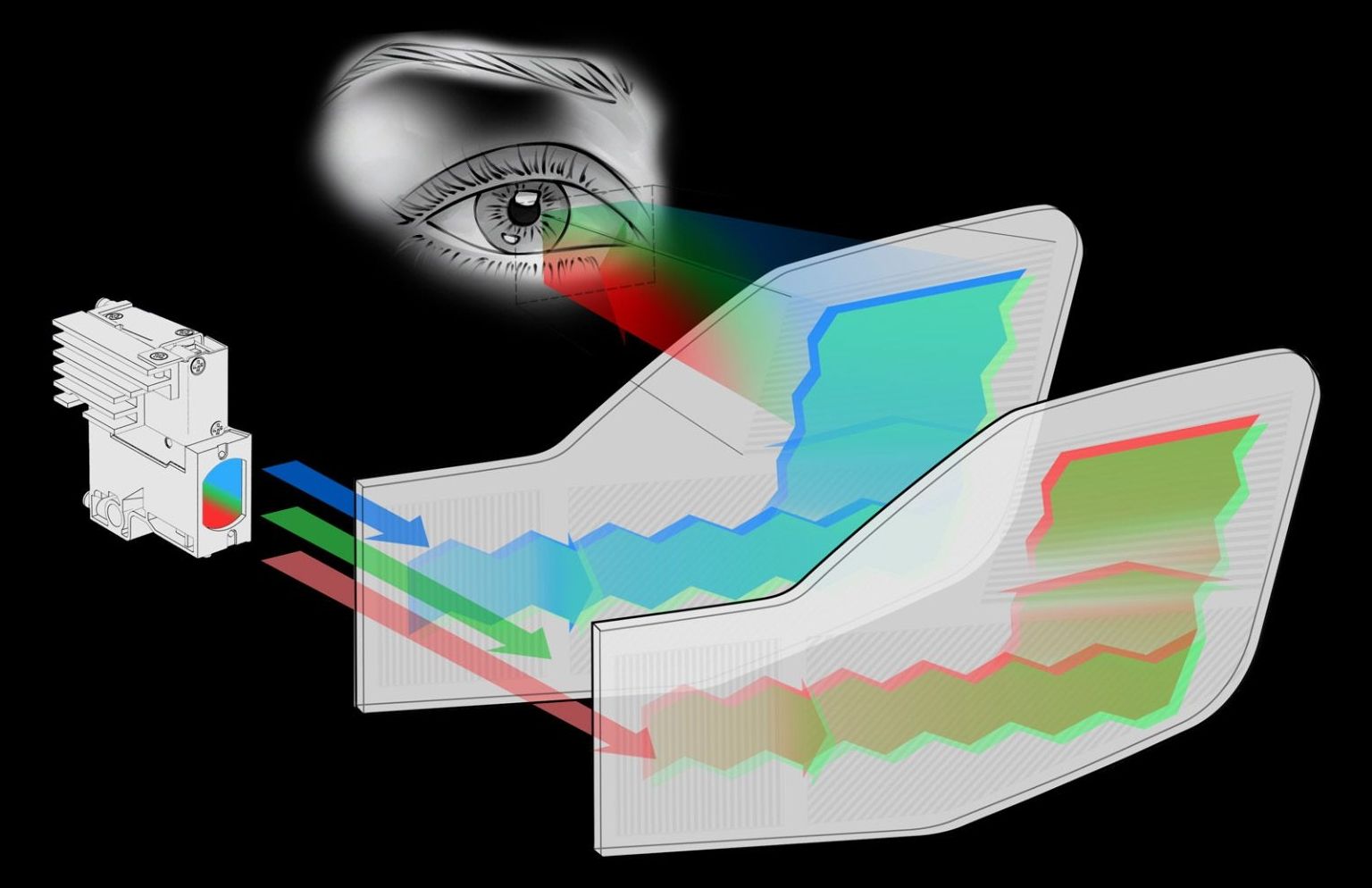 DigiLens, a developer of transparent waveguide display technology, says it's working toward a waveguide display which could bring a 150 degree field of view to AR and VR (or XR) headsets. The company expects the display will be available in 2019.
Founded in 2005, DigiLens has developed a proprietary waveguide manufacturing process which allows the company to "print" light manipulating structures (Bragg gratings) into a thin and transparent material wherein light can be guided along the optic and be made to project perpendicularly, forming an image in the user's eye. While DigiLens isn't the only company which makes waveguide displays, they claim that their process offers a steep cost advantage compared to competitors. The company says they've raised $35 million between its Series A and B investment rounds.
While DigiLens' displays have primarily been used in HUD-like applications, the company is increasingly positioning its wares toward the growing wearable, AR, and VR industries. At AWE 2018 last week, DigiLens Founder & CTO Jonathan Waldern told me that the company expects to offer a waveguide display suitable for AR and VR headsets which could offer a 150 degree field of view between both eyes. He said that a single display could be suitable for AR and VR modes in the same headset by utilizing a liquid crystal blackout layer which can switch between transparent and opaque, something which DigiLens partner Panasonic has developed. A clip-on light blocker or other type of tinting film ought to be suitable as well.
Read more