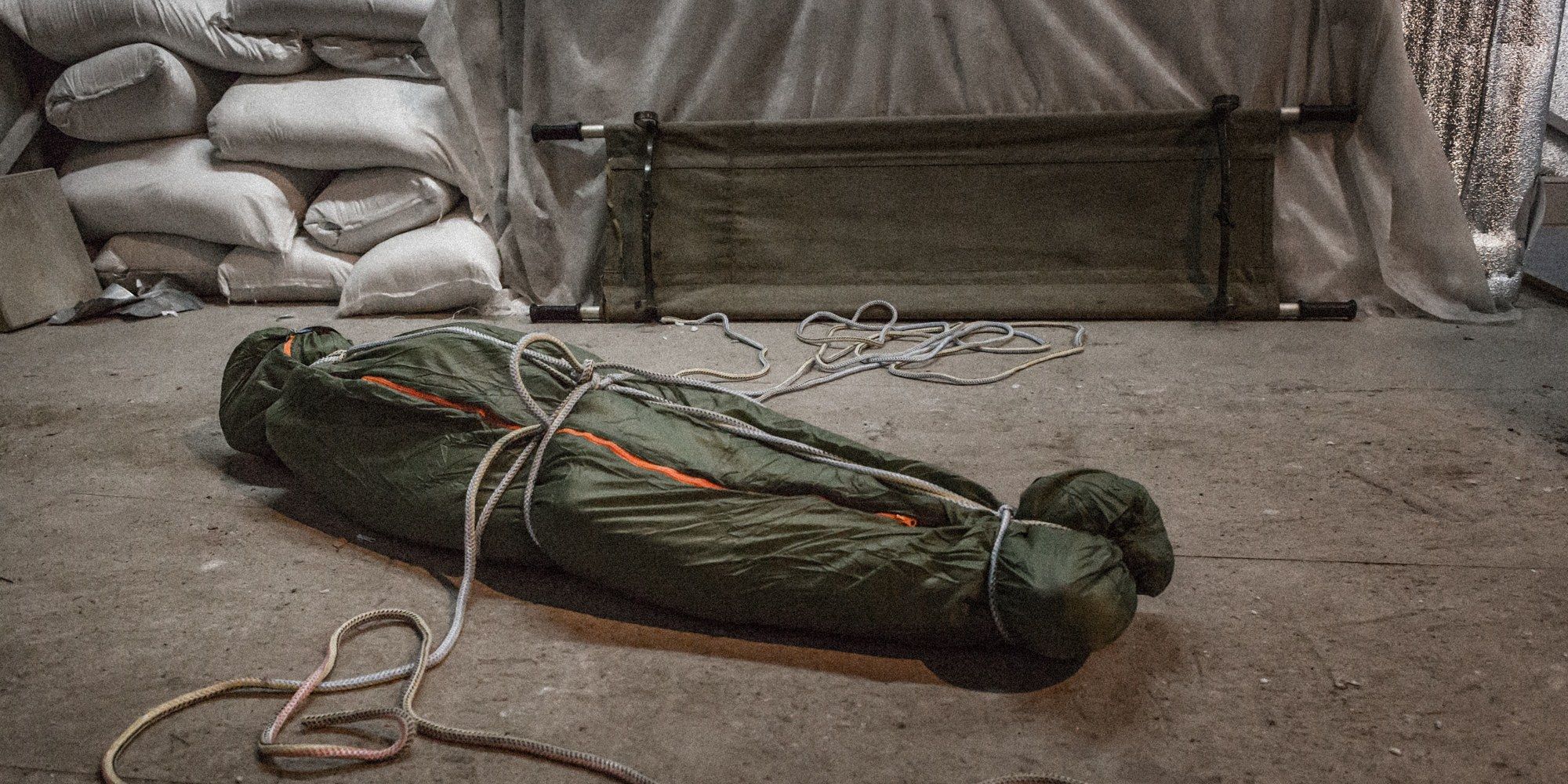 KrioRus charges $36,000 to cryonize a corpse, or half that for just the head. The process is fairly straightforward: First, cryonicists drain the blood of the "patient," and pump in a solution resembling antifreeze. The body goes into a cooling chamber beneath KrioRus's 2,000-square-foot hangar in Sergiyev Posad, a suburb north of Moscow, for roughly a week. Then it's immersed, head first, in a double-walled dewar of liquid nitrogen, where it hangs indefinitely until scientists figure out how to revive it. In this way, KrioRus has cryopreserved 61 people and 31 pets, including a cat, a goldfinch, and a chinchilla. At least 487 others have signed up.
---
"Maybe in five, 30, or 300 years, there will be a way to wake her again," Riabinina says.
Riabinina's story is among several that Italian photographer Giuseppe Nucci documents in -196: The Pioneers of Resurrection. His ethereal, atmospheric images respectfully capture the quest for immortality in Russia, home to a visionary gaggle of cosmists, cryonicists, and transhumanists who believe in a deathless future. They preach resurrection, wear high-tech cyber-suits, and deep-freeze the corpses of loved ones they hope to meet again.
"We are all scared of death," Nucci says. "The idea that humans will one day defeat it is fascinating."
Read more