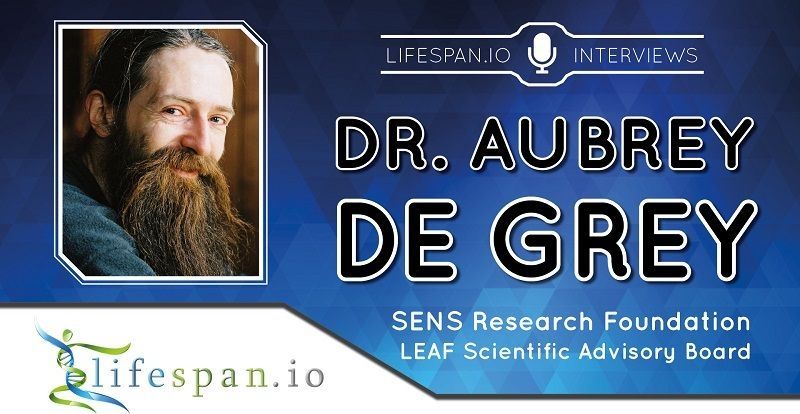 It's almost the weekend and what better way to celebrate than a nice long interview with one of the Heroes of aging research? Today we bring you a mega-interview with Dr. Aubrey de Grey.
---
Today we have an interview with Dr. Aubrey de Grey from the SENS Research Foundation. This interview conducted by Yuri Deigin was originally published in Russian language and he has kindly translated it into English so our audience can enjoy it too.
Yuri: Aubrey, thank you very much for agreeing to this interview. Why don't we dive right in? I am sure everybody asks you this: how and when did you become interested in aging, and when did you decide to make it your life's mission to defeat it?
Aubrey de Grey: I became interested in aging and decided to work on it in my late 20s, so, in the early 1990s. The reason I became interested was because that was when I discovered that other biologists were almost all not interested in it. They did not think that aging was a particularly important or interesting question. I had always assumed, throughout my whole life, that aging was obviously the world's most important problem. I thought that people who understood biology would be working on it really hard. Then, I discovered that wasn't true and that hardly any biologists were working on it. The ones that were weren't doing it very well, not very productively as far as I could see. I thought I'd better have a go myself, so I switched fields from my previous research area, which was artificial intelligence.
Read more