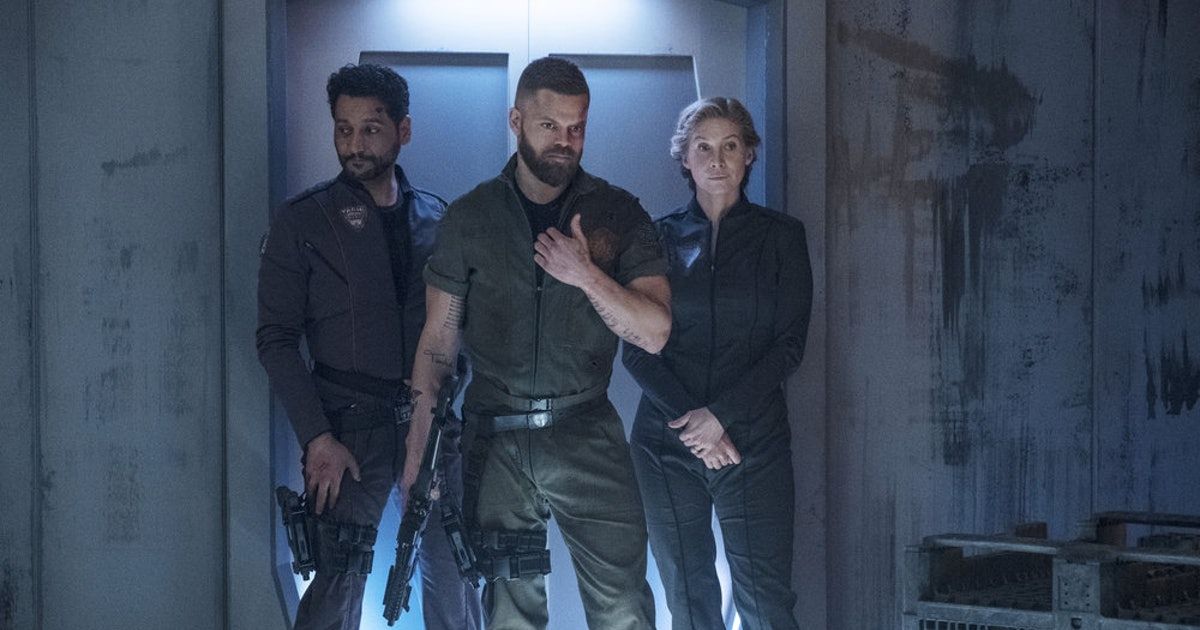 Life on Mars will continue after all. After three seasons on cable television, the Syfy space war drama The Expanse was given the axe on May 10. Since then, support from the show's fans has helped it find new life: The series has officially been renewed by Amazon for Season 4, which will be streamable. That's right — not only will the sci-fi favorite return, but it is now marathon material. So, when is The Expanse Season 4? A premiere date has not yet been announced, but one thing is for sure — fans and The Expanse cast members alike can't get enough of the show's revival.
The Expanse, based on the New York Times bestselling eight-part book series co-written by Daniel Abraham and Ty Franck under the pen name James S. A. Corey, is set in a fully colonized solar system on the brink of war. There are three main parties that make up this narrative — Earth, Mars, and the asteroid belt — and their biggest mission is universal peace. Just like Rome wasn't built in a day, though, universal peace wasn't achieved in three seasons, so it only makes sense that Amazon picked up the story for continuation on a new platform.
It helps that Amazon CEO Jeff Bezos is a big fan of the books on which the show is based, according to the Hollywood Reporter, and he wasn't ready to see the TV series go. He made the public announcement on May 25 at a National Space Society panel where the show's cast and crew were in attendance.
Read more