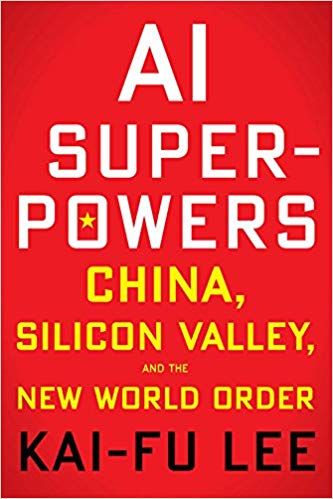 "In his brilliant book, Kai-Fu Lee applies his superpowers to predicting the disruptive shifts that will define the AI-powered future and proposes a revolutionary social contract that forges a new synergy between AI and the human heart." – Marc Benioff, Chairman & CEO Salesforce.
"AI is surpassing human intelligence in more and more domains, transforming the planet. Kai-Fu Lee has been at the epicentre of the AI revolution for thirty years and has now written the definitive guide." – Erik Brynjolfsson, professor, MIT, bestselling co-author of The Second Machine Age and Machine, Platform, Crowd
"Kai-Fu Lee is at the forefront of the coming AI revolution, helping us transcend the limitations of thought, reach, and vision. This seminal book on AI is a must read for anyone serious about understanding the future of our species." – Peter Diamandis, Executive Founder, Singularity University; bestselling author of Abundance and BOLD.
Read more