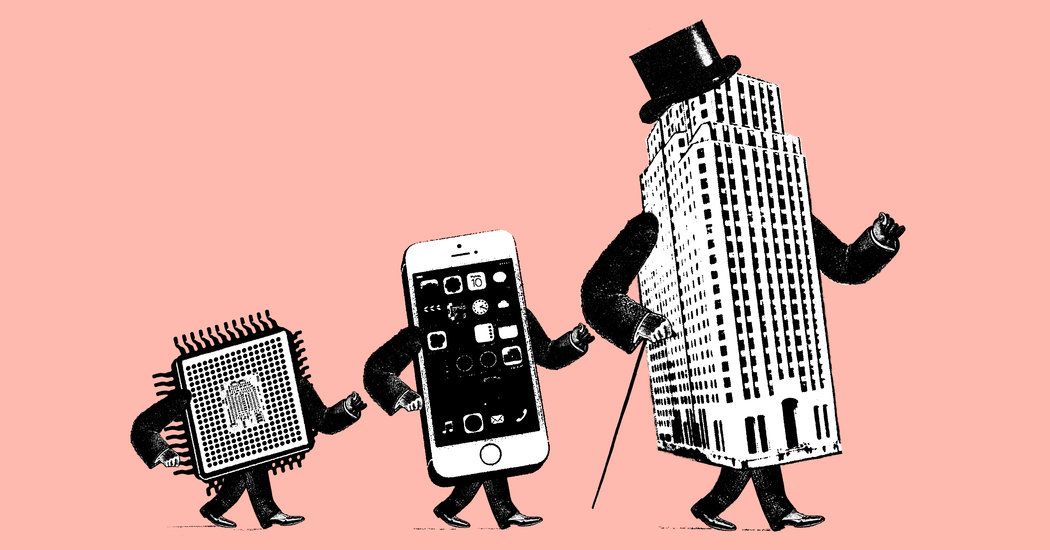 We can't turn back the clock, but neither is job insecurity inevitable. Just as the postwar period managed to make industrialization benefit industrial workers, we need to create new norms, institutions and policies that make digitization benefit today's workers. Pundits have offered many paths forward — "portable" benefits, universal basic income, worker reclassification — but regardless of the option, the important thing to remember is that we do have a choice.
---
When we learn about the Industrial Revolution in school, we hear a lot about factories, steam engines, maybe the power loom. We are taught that technological innovation drove social change and radically reshaped the world of work.
Likewise, when we talk about today's economy, we focus on smartphones, artificial intelligence, apps. Here, too, the inexorable march of technology is thought to be responsible for disrupting traditional work, phasing out the employee with a regular wage or salary and phasing in independent contractors, consultants, temps and freelancers — the so-called gig economy.
But this narrative is wrong. The history of labor shows that technology does not usually drive social change. On the contrary, social change is typically driven by decisions we make about how to organize our world. Only later does technology swoop in, accelerating and consolidating those changes.
Read more