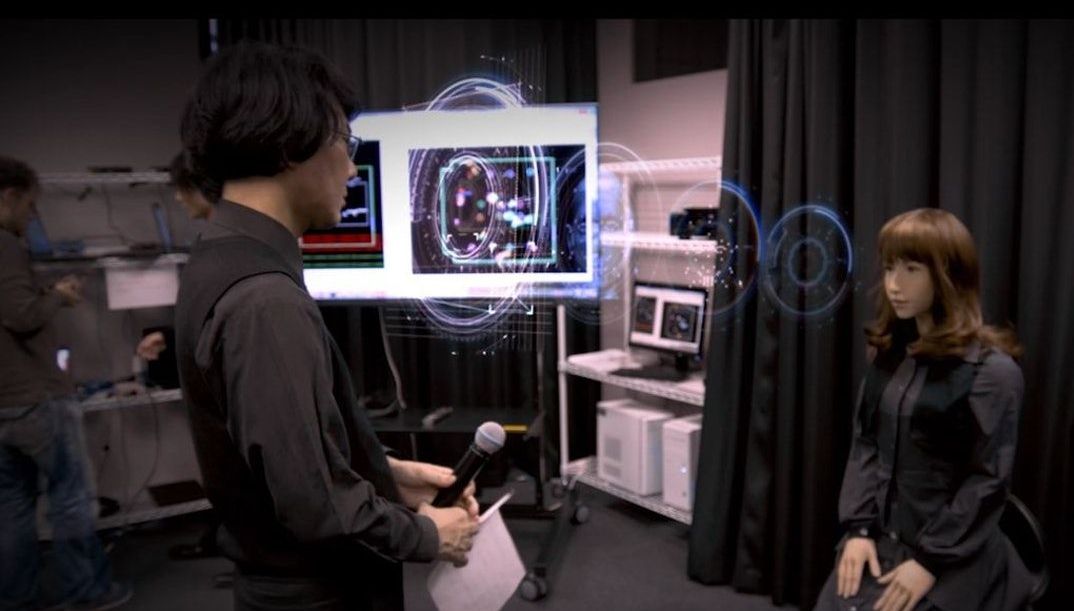 An early moment in the new documentary Do You Trust This Computer? is actually a shot from the Terminator franchise. Human skulls and bones rest among dust and ashes as the robotic soldiers of Skynet march through the remains of an apocalyptic war. What happens between humans and robots in the Terminator films, or other sci-fi movies like The Matrix, War Games, and Ex Machina, might feel like the far away future, but Do You Trust This Computer? suggests that that's not the case. In fact, the doc implies that we're much closer to sentient robots walking the Earth than we think – only they may not look exactly like we've always imagined, and we are woefully unprepared for the consequences of their consciousness.
Directed by Chris Paine, Do You Trust This Computer? (now playing in New York and available on VOD) explores the role of artificial intelligence in our everyday lives. The film features interviews with some of today's top AI experts, theorists, professors, and scientists, such as Elon Musk, Westworld creator Jonathan Nolan, and futurist Ray Kurtzwiel. While some people — predominantly those on the side of tech and invention companies — think that AI can help better humanity, most of the others interviewed suggest that we're on the cusp of something potentially world-ending. As such, the doc offers up a vision of the real near-future that is as fascinating as it is terrifying.
So, what exactly do we have to be so afraid of? After all, there's plenty of potential good that can come from advancements in AI. Self-driving cars could potentially prevent crashes and save millions of lives around the world; robotics in the medical field can find ailments faster; surgical machines can go where human hands cannot. But automation can also lead to major job loss, the film suggests. Much like the industrial revolution put many humans out of work, so too will robotics. Just take Baxter, an industrial robot, who costs the same amount as one minimum wage worker would in a year, but lasts much longer and can do the work of three people, since he doesn't need to eat, sleep, or take breaks. Everyone from long-haul drivers and taxi drivers to data entry workers to those in white-collar industries like business, journalism, and medicine will be affected.
Read more