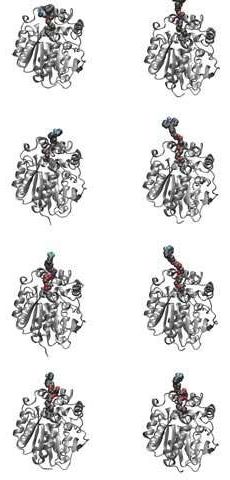 A fluorescent molecule whose luminosity depends upon how fast it can rotate is helping researchers measure how viscous the fluid is inside different parts of a cell.
"There's a lot of interest in the biophysical field in developing chemical probes that can be used to characterize the environment inside a cell or any kind of biological compartment," says Peter Bond, from A*STAR's Bioinformatics Institute.
Researchers from the United Kingdom and Singapore—including A*STAR scientists such as Bond's team who led the computational arm of the project—have modeled, developed and tested a molecule comprising two parts; a genetic probe designed to home in on particular proteins, so it can be directed to wherever in a cell that protein is found; and a molecular rotor—a fluorescent molecule whose fluorescence lasts longer, the slower it spins. A*STAR researchers simulated how this molecule would perform in different microenvironments at scales of millionths or even billionths of a meter.
Read more