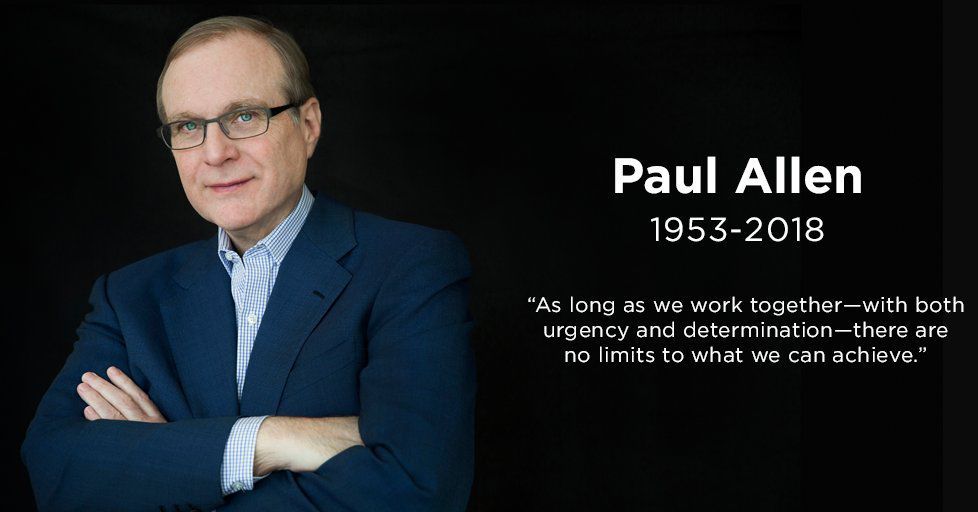 Some of Allen's philanthropy has taken a scientific bent: Allen founded the Allen Institute for Brain Science in 2003, pouring $500 million into the non-profit that aims to give scientists the tools and data they need to probe how brain works. One recent project, the Allen Brain Observatory, provides an open-access "catalogue of activity in the mouse's brain," Saskia de Vries, senior scientist on the project, said in a video. That kind of data is key to piecing together how the brain processes information.
---
Microsoft co-founder Paul Allen died today from complications with non-Hodgkin's lymphoma. He was 65. Allen said earlier this month that he was being treated for the disease.
Allen was a childhood friend of Bill Gates, and together, the two started Microsoft in 1975. He left the company in 1983 while being treated for Hodgkin's lymphoma and remained a board member with the company through 2000. He was first treated for non-Hodgkin's lymphoma in 2009, before seeing it go into remission.
In a statement given to ABC News, Gates said he was "heartbroken by the passing of one of my oldest and dearest friends." He went on to commend his fellow co-founder for his life after Microsoft:
Read more