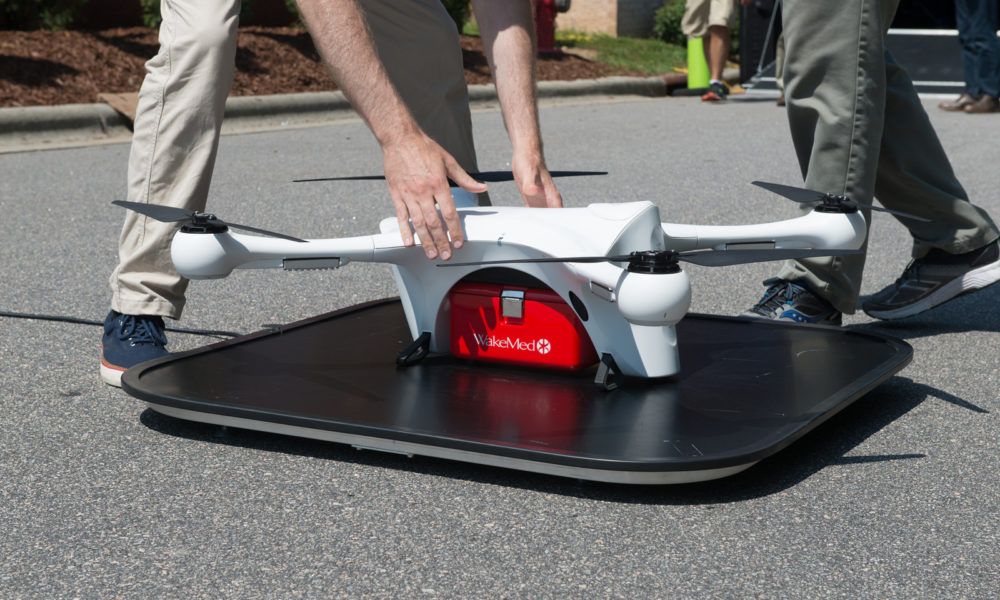 For the first time, a human organ has been successfully transported between medical facilities by a drone. A team of scientists from the University of Maryland Baltimore used a research-qualified donor kidney as a test subject to shuffle back and forth on a remotely piloted hexacopter, testing the organ for changes throughout 14 flights. Its longest journey was 3 miles at a maximum speed of 40 mph, the duration and distance of which were suitable for demonstrating transportation between inner city hospitals.
Currently, organs have few options for transportation, and the process for moving them involves a network of couriers and commercial aircraft that are dependent on schedules and traffic patterns. When normal commercial schedules aren't available, the cost of private charter transportation can be prohibitive. Even when cost isn't a factor, the time involved in the process altogether can prevent a transplant from being completed as organs are very sensitive cargo.
To best ensure a successful transplant procedure, organs must be moved quickly between the donor and the recipient. The amount of time an organ can spend chilled after removal and when it's warmed up and the blood supply restored, called cold ischemia time (CIT), is very limited. Some organs, such as the heart, only have as few as 4 hours available to be transported before they are no longer eligible for transplant. Up against airplane flight availability and traffic patterns, an improvement like what drone transportation could provide might have life saving implications.
Read more