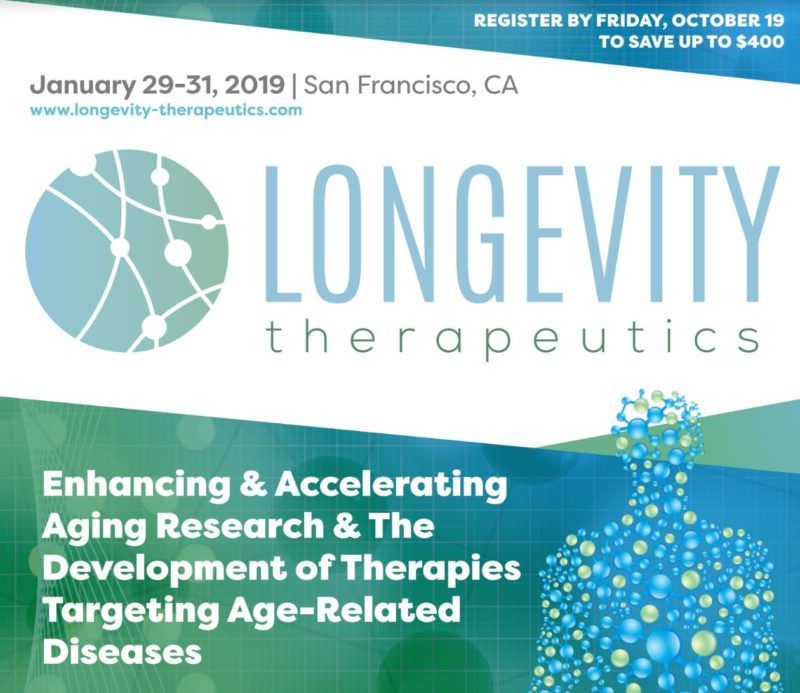 On January 29–31, 2019, the Longevity Therapeutics Summit is happening at the Argonaut Hotel in San Francisco, California. The conference is a great networking opportunity with some leading names in aging research giving talks during the event.
This will be a two-day conference plus a pre-conference workshop hosted by our good friend Kelsey Moody from Ichor Therapeutics. During the workshop, Kelsey will be giving his personal insights into launching and developing a successful biotech company, particularly the challenges faced in the field of rejuvenation biotechnology. This is sure to be a highly informative workshop and well worth your time, especially if you are interested in launching your own company in this field, but even if you are not, it may still prove interesting to learn about this challenging industry.
This conference aims at bringing together leading figures in biology, biotechnology, omics, investment, and other fields in order to discuss how to further accelerate progress in aging research so that the time between basic research and clinical use is as short as possible.
Read more