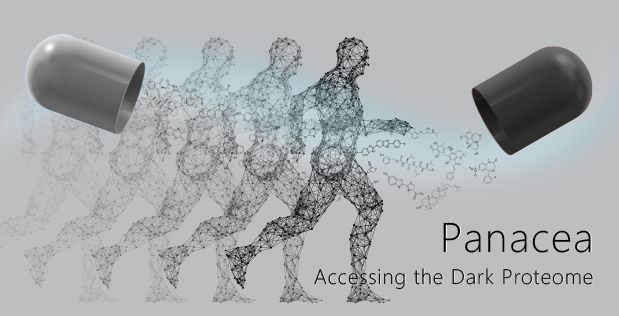 Flying at 50,000 feet, diving deep in the ocean, or hiking for miles with gear through extreme climates, military service members face conditions that place unique burdens on their individual physiology. The potential exists to develop pharmacological interventions to help service members complete their toughest missions more safely and efficiently, and then recover more quickly and without adverse effects, but those interventions must work on complex physiological systems in the human body. They will not be realized under the prevailing system of drug discovery and development with its focus on engaging single molecular targets. DARPA created the Panacea program to pursue the means of rapidly discovering, designing, and validating new, multi-target drugs that work with the body's complexity to better support the physiological resilience and recovery of military service members.
The premise of Panacea is that the physiological systems of the human body work in complex and highly integrated ways. Drugs exert effects on our bodies by physically interacting with and changing the functional state of biomolecules that govern the functions of cells and tissues. Most drugs target proteins, which are the principle cellular workhorses. Ideally, drugs would target multiple proteins simultaneously to exert precise, network-level effects.
One major problem facing the drug development community is that the functional proteome — the complete collection of proteins and their roles in signaling networks — is largely dark to science. Despite being able to identify many of the proteins within a cell, researchers do not have a firm grasp on everything those proteins do and how they interact to affect physiology.
Read more