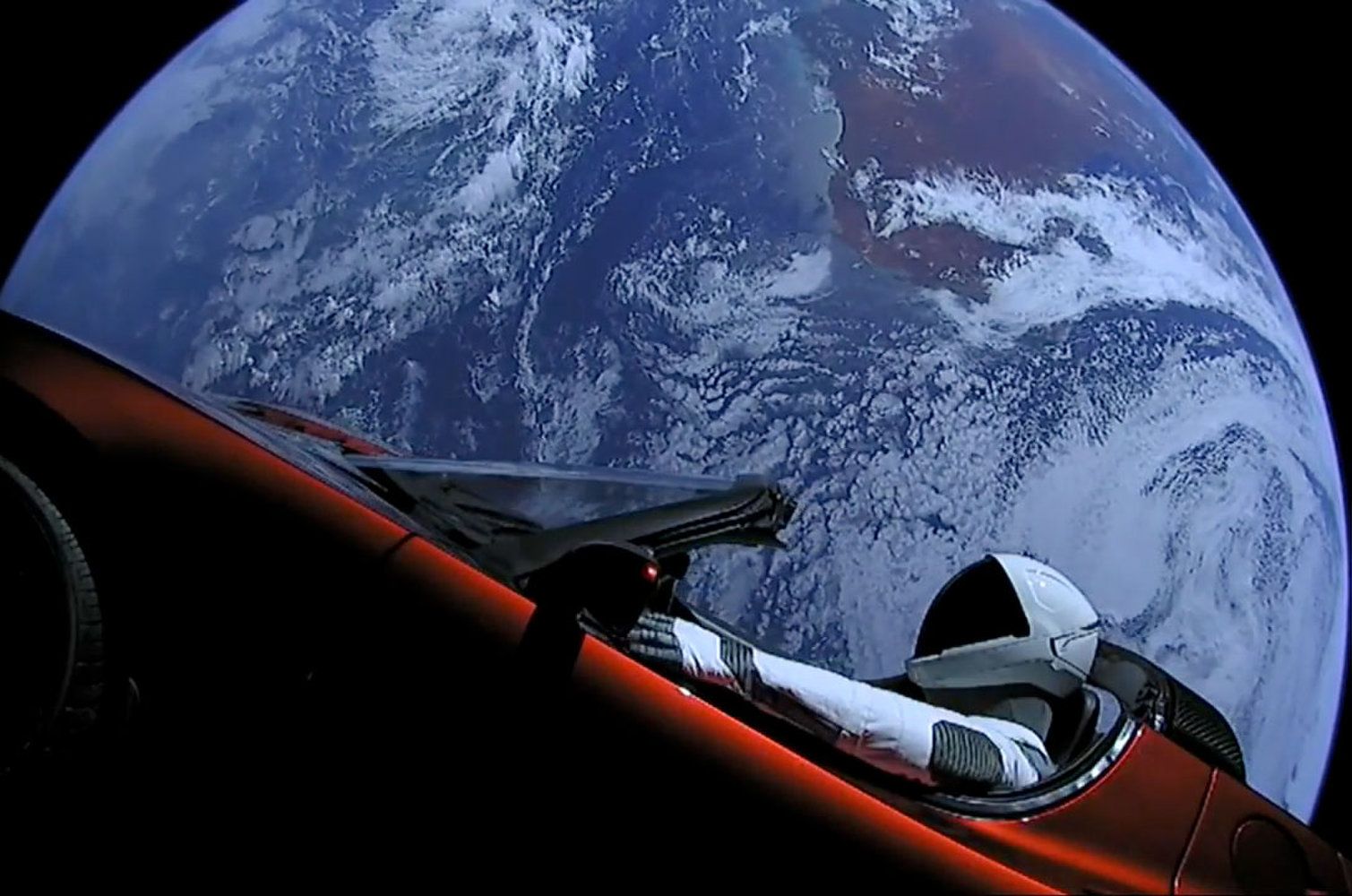 Starman has put a lot of miles on his Tesla Roadster in the last nine months.
The red electric car and its spacesuit-clad mannequin driver, which launched on the maiden mission of SpaceX's huge Falcon Heavy rocket in February, have made it beyond the orbit of Mars, company representatives said Friday night (Nov. 2).
"Starman's current location. Next stop, the restaurant at the end of the universe," SpaceX posted on Twitter Friday, along with an orbit diagram. [Epic SpaceX Road Trip Photos: Starman Rides a Tesla Roadster in Space].
Read more