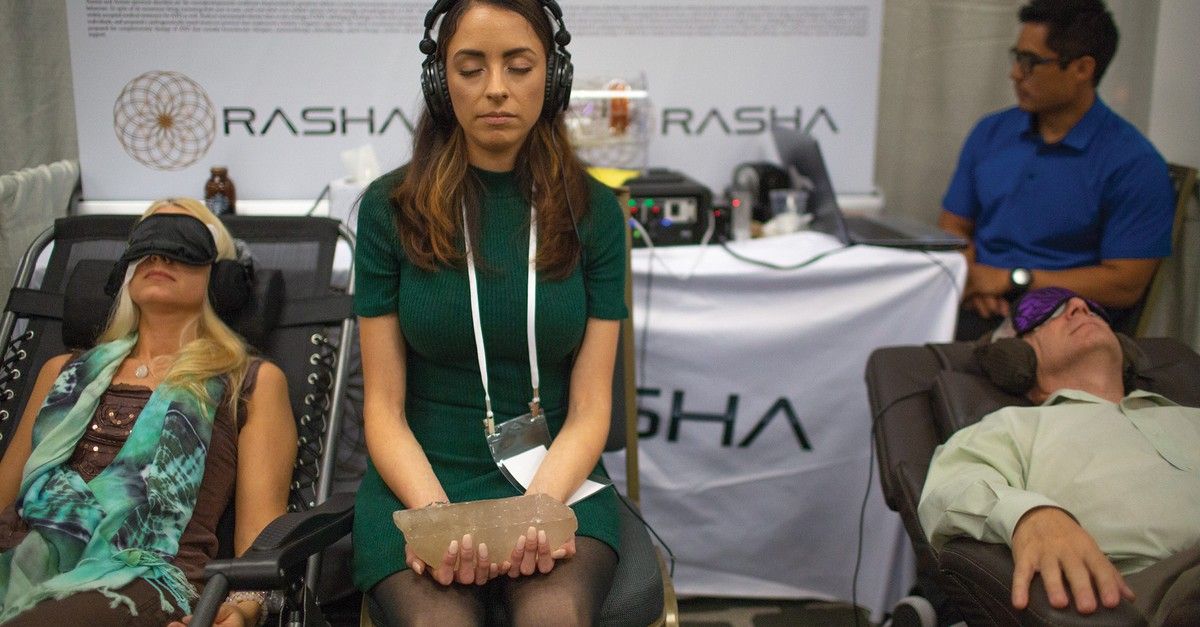 For the most serious devotees, immortality-seeking is a full-time commitment to keeping abreast of the latest innovations—they speak of these "modalities" with the same reverence a Christian would of a blessing. A $250 billion industry of antiaging products and services is there for the collection—and many of their offerings are for sale at RAADfest.
---
Ivan Apers, center, surrounded by participants in the RAAD Challenge, a yearlong health and fitness regimen culminating at RAADfest. Members showed off their results with a choreographed workout set to music.
This story appears in VICE Magazine's Burnout and Escapism Issue. Click HERE to subscribe.
"Are we ready to open the doors?" an event producer in a skintight catsuit asked into a headset.
Read more