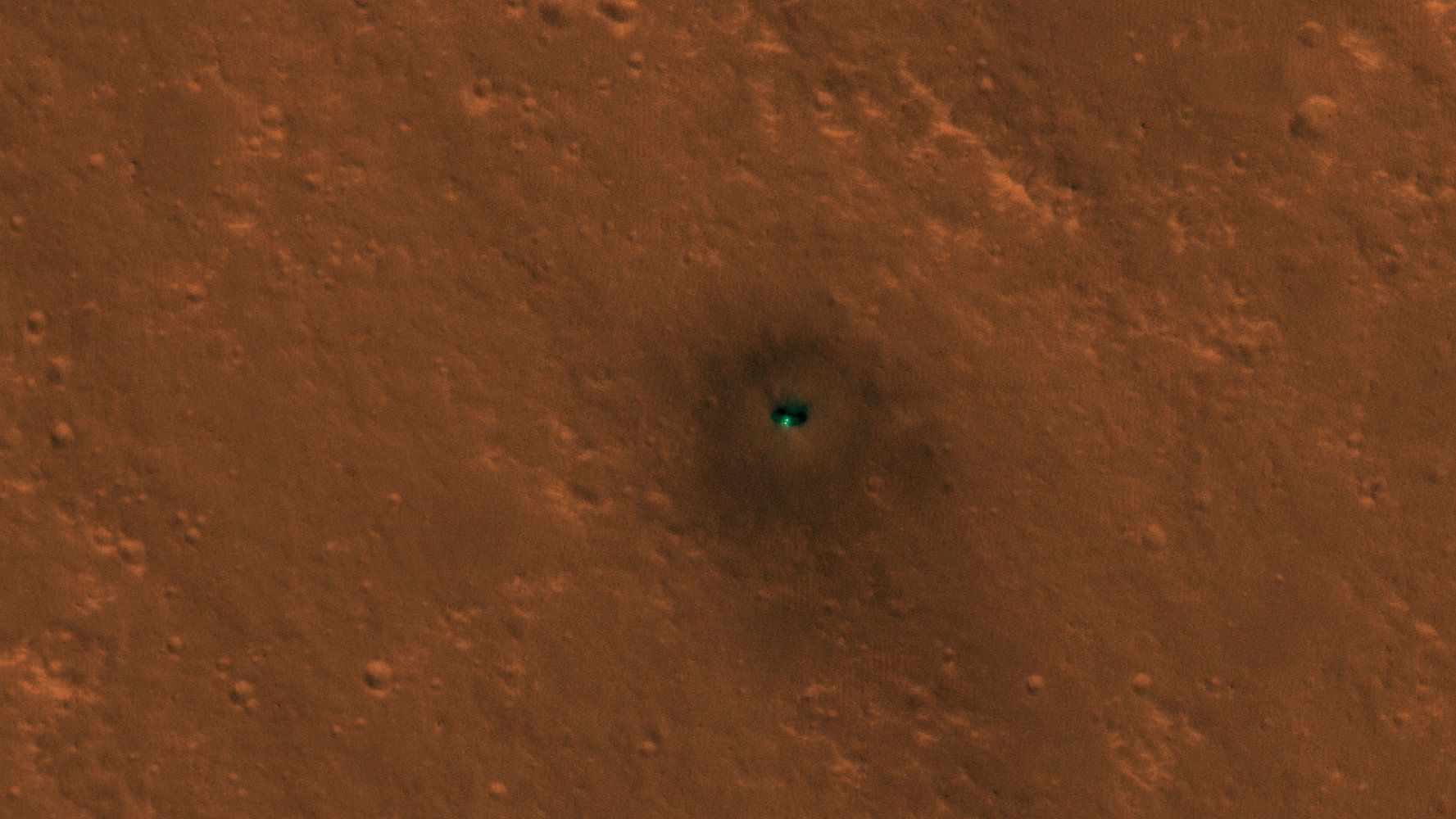 NASA's newly arrived Mars lander has been spotted by one its orbiting cousins.
The space agency's Mars Reconnaissance Orbiter used its supersharp High Resolution Imaging Science Experiment camera (HiRISE) to photograph the InSight lander, as well as the hardware that helped the stationary robot ace its Nov. 26 touchdown on the equatorial plain known as Elysium Planitia.
"It looks like the heat shield (upper right) has its dark outside facing down, since it is so bright (saturated, probably a specular reflection)," HiRISE principal investigator Alfred McEwen, of the University of Arizona, wrote in an image description today (Dec. 13). [Mars InSight in Photos: NASA's Mission to Probe Core of the Red Planet].
Read more