Project for Awesome (P4A) 2018 is finally here, and you can help us to win much-needed funds at no cost to you by voting for the videos supporting our charity.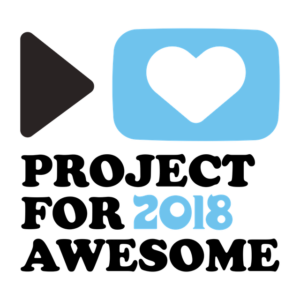 Every year, a number of charities are chosen through voting, and they each receive a sum of money based on what the fundraiser at P4A has raised. In the past, charities have received around $25,000 each, which is a considerable sum, especially for a small non-profit org such as LEAF.
With these funds, we can purchase new equipment to support reporting at conferences and events and to bring our audience the best media experience possible. We are also planning to host a second conference in New York City in 2019, and this will be far more ambitious in scale and will be a two-day event rather than the single-day conference we held this year; with your support, we can make this one of the top conferences supporting the field of rejuvenation biotechnology and make high-quality footage available to the public. Finally, we can use the funds to hire new writers in order to bring you even more high-quality news articles and educational pieces about aging and research.
Read more