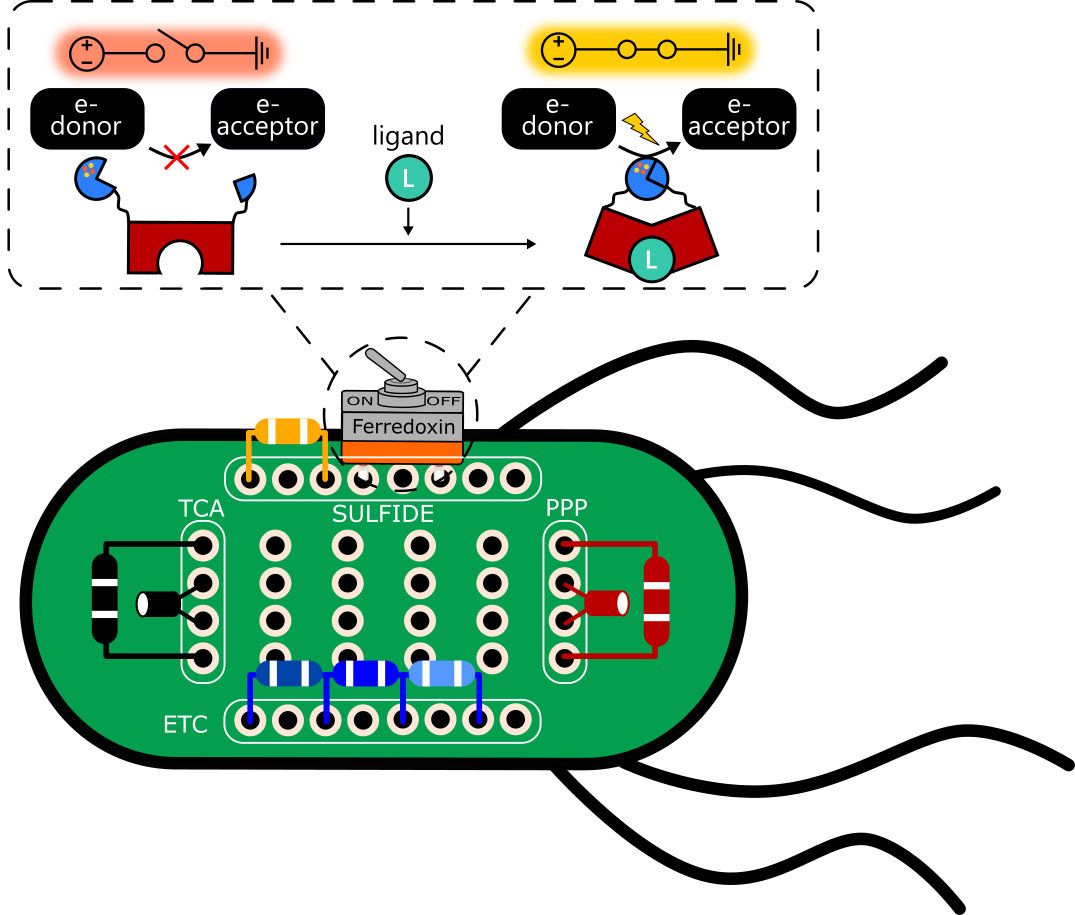 Scientists at Rice University have developed synthetic protein switches to control the flow of electrons.
The proof-of-concept, metal-containing proteins made in the Rice lab of synthetic biologist Joff Silberg are expressed within cells upon the introduction of one chemical and are functionally activated by another chemical. If the proteins have been placed in the cell, they can simply be turned on and off.
"This is not a metaphor for a switch, it is a literal electrical switch built from a protein," Silberg said.
Read more