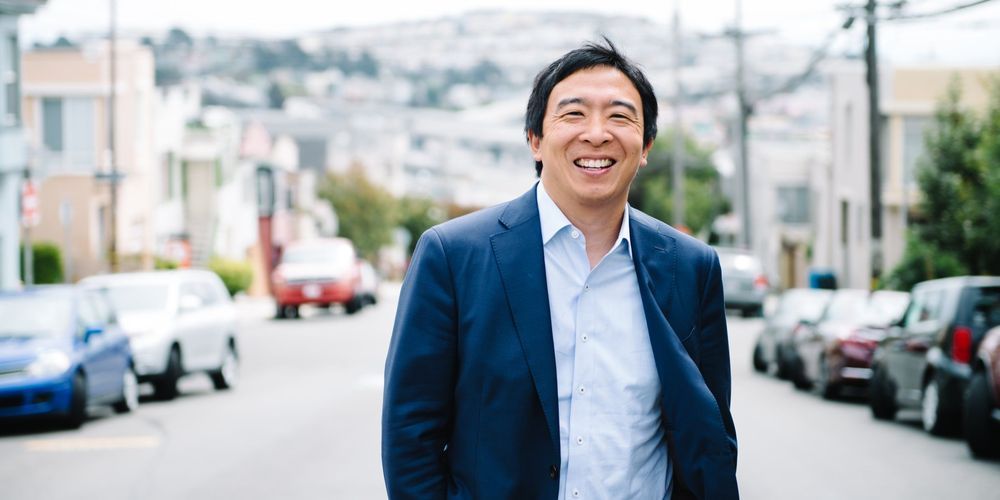 By giving $1,000 per month to a family.
---
Democrat Andrew Yang is running for president of the United States. His long-shot campaign is centered on providing a universal basic income for Americans.
Yang wants to help Americans who are losing jobs to automation, and he believes a basic income could create 4.5 million new jobs.
The core of Yang's campaign is the Freedom Dividend, which would give out $1,000 per month to every American between the ages of 18 and 64.
Yang is testing the dividend this year in Goffstown, New Hampshire, where one family will receive $1,000 a month for a year. The family got the first payment on New Year's Eve.
Presidential candidate Andrew Yang, a 43-year-old entrepreneur-turned-politician, is focusing his campaign on helping Americans who are losing jobs to automation.
Yang wants all Americans to benefit from a universal basic income, which would provide regular cash payments to people regardless of their employment status. Although he is a long-shot candidate, the Democrat said he believes so strongly in the need for a basic income that he is dedicated to running.
Read more