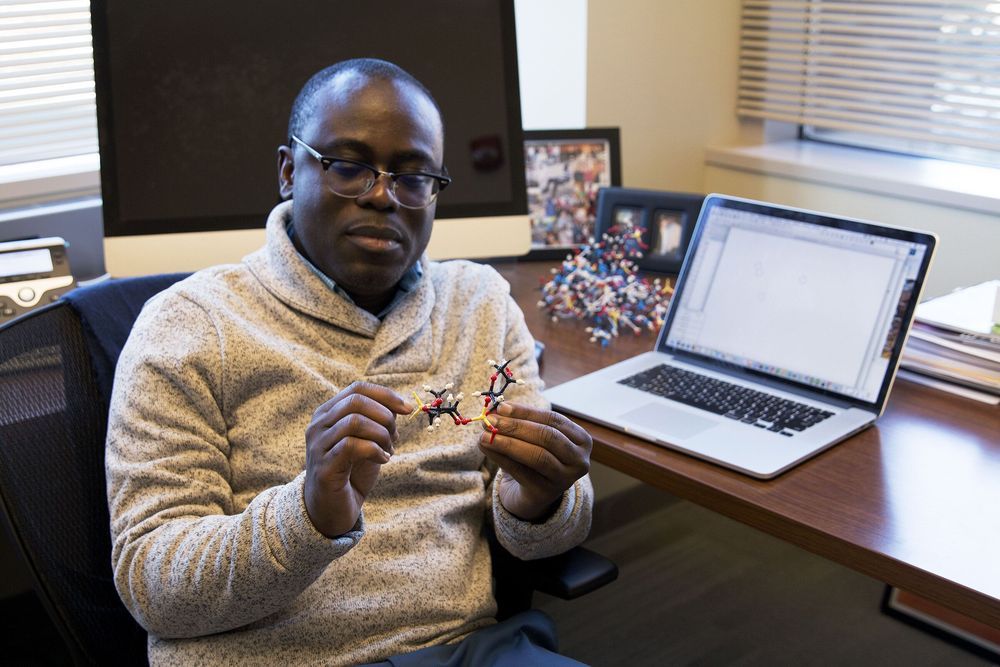 Researchers have been struggling for years to find a treatment for patients who have a recurrence of acute myeloid leukemia (AML), an aggressive blood cancer that is one of the most lethal cancers. About 19,520 news cases are diagnosed a year, and about 10,670 people a year die from it, according to the American Cancer Society.
Purdue University researchers are developing a series of drug compounds that have shown promise in treating such cases. About 30 percent of AML patients have a mutation caused by a kinase called FLT3, which makes the leukemia more aggressive. Inhibitors of FLT3, such as Radapt, approved last year by the U.S. Food and Drug Administration, have shown good initial response to treating leukemia. Gilteritinib, another FLT3 inhibitor, was recently approved toward the end of 2018. But AML patients on FLT3 inhibitor therapy often relapse because of secondary mutations in the FLT3 and existing treatments have not been fully successful in treating those cases.
Researchers on a team led by Herman O. Sintim, the Drug Discovery Professor of Chemistry in Purdue's Department of Chemistry, say they have developed a series of compounds that work not only on AML with common FLT3 mutation, but also drug-resistant AML harboring problematic mutations, such as the gatekeeper F691L mutation, which some leukemia patients who relapse harbor.
Read more