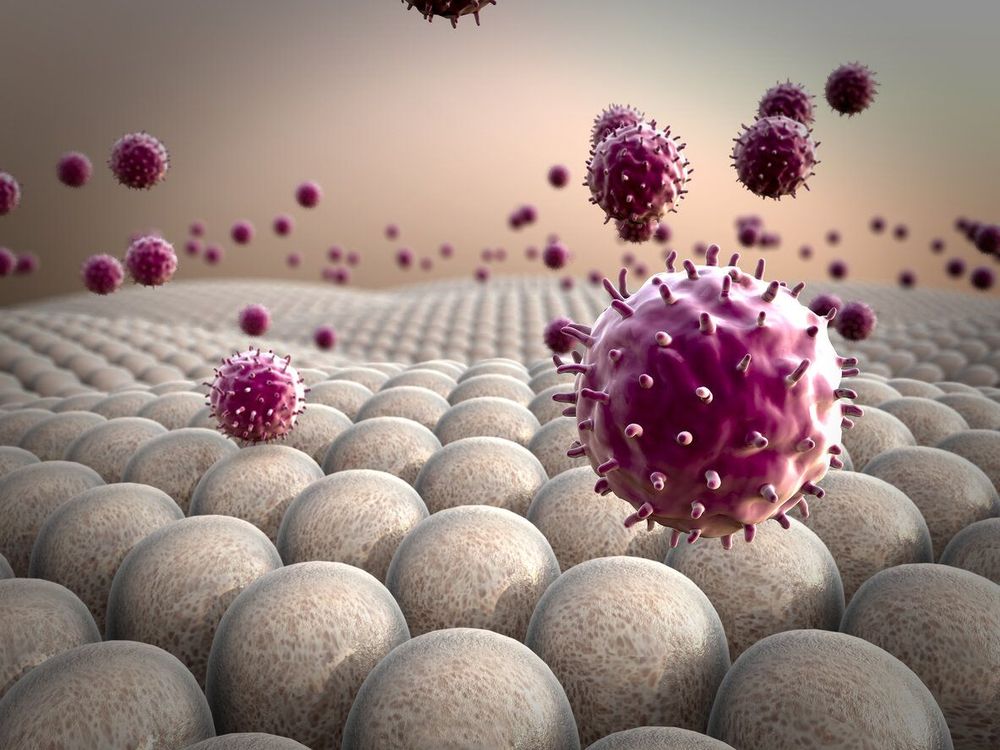 Immune cells called macrophages are supposed to serve and protect, but cancer has found ways to put them to sleep. Now researchers at the Abramson Cancer Center of the University of Pennsylvania say they've identified how to fuel macrophages with the energy needed to attack and eat cancer cells. It is well established that macrophages can either support cancer cell growth and spread or hinder it. But most tumors also express a signal called CD47, which can lull macrophages into a deep sleep and prevent them from eating. Researchers have found that rewiring macrophage metabolism can overcome this signal and act like an alarm clock to rouse and prepare macrophages to go to work. Their findings were published in Nature Immunology today.
Macrophages are immune cells just like T and B cells, but differ in that they can eat cells that are not supposed to be in the body. In fact, they are the most prominent immune cell found in cancer, but unfortunately, most are often convinced to help cancer grow and spread. Cancer cells frequently stop macrophages from attacking them by expressing CD47, a "don't eat me" signal. Researchers now say that merely blocking inhibitory signals like CD47 is not always sufficient to convince macrophages to attack cancer. Instead, two signals are required. First, they need a signal to activate them—such as a toll-like receptor agonist. After that, a second signal—such as a CD47 inhibitor—can lower the threshold needed to wage battle on the cancer.
"It turns out macrophages need to be primed before they can go to work, which explains why solid tumors may resist treatment with CD47 inhibitors alone," said the study's senior author Gregory L. Beatty, MD, Ph.D., an assistant professor of Hematology-Oncology at Penn's Perelman School of Medicine. Jason Mingen Liu, an MD and Ph.D. graduate student in Beatty's lab, is the study's lead author.
Read more