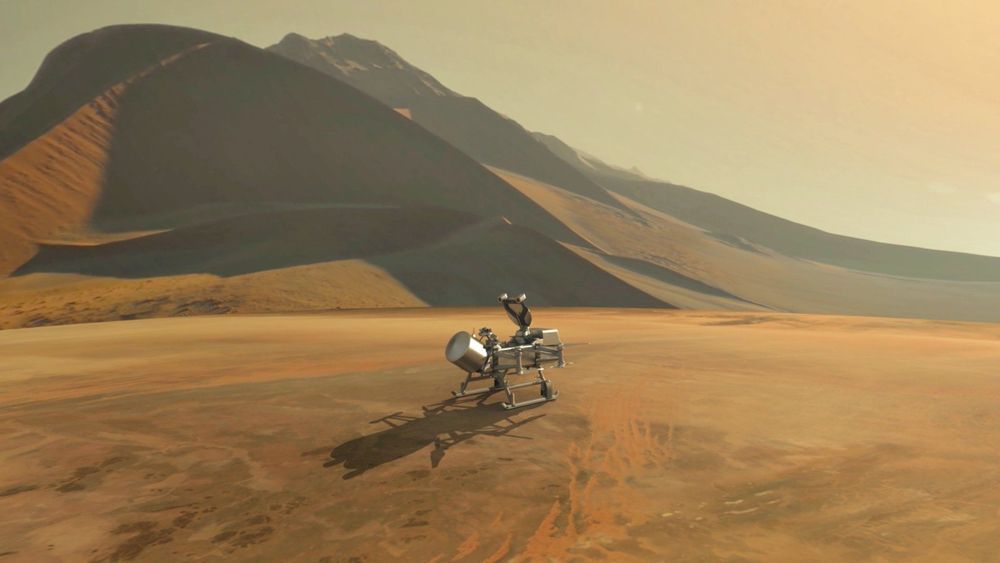 The spacecraft that have peered through the yellowish haze surrounding Saturn's moon Titan discovered a strange, yet strangely familiar world where life could theoretically take root. Now, scientists want to return — this time buoyed by Earth's fascination with drone technology.
That's precisely what a team of scientists working on a proposed mission called Dragonfly want to do: combine terrestrial drone technology and instruments honed by Mars exploration to investigate the complex chemical reactions taking place on Saturn's largest moon. Later this year, NASA will need to decide between that mission and another finalist proposal, which would collect a sample from a comet.
"At first blush, I think a lot of people think [Dragonfly] sounds like the literal meaning of incredible," Melissa Trainer, a deputy principal investigator with the mission, told Space.com. "Not only is this an incredibly exciting concept with amazing, compelling science, but also, it is doable — it's feasible from an engineering standpoint." [Landing on Titan: Pictures from Huygens Probe on Saturn Moon].
Read more