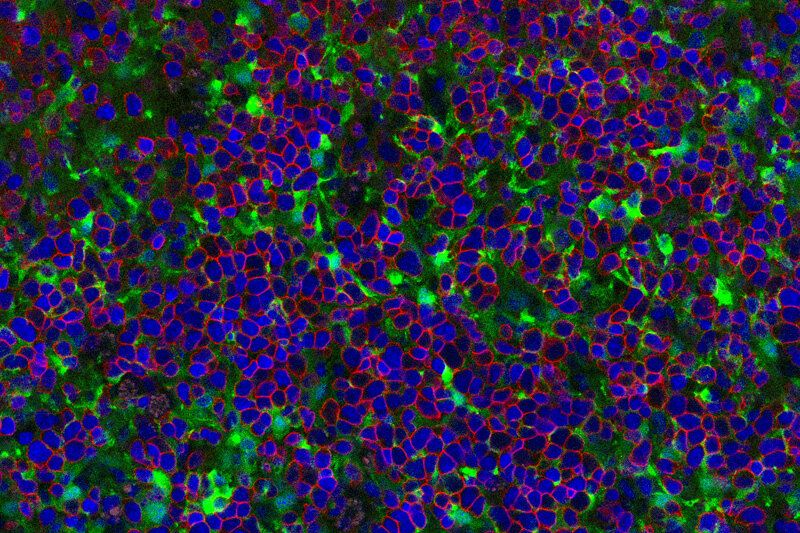 A study by UCLA researchers is the first to demonstrate a technique for coaxing pluripotent stem cells—which can give rise to every cell type in the body and which can be grown indefinitely in the lab—into becoming mature T cells capable of killing tumor cells.
The technique uses structures called artificial thymic organoids, which work by mimicking the environment of the thymus, the organ in which T cells develop from blood stem cells.
T cells are cells of the immune system that fight infections, but also have the potential to eliminate cancer cells. The ability to create them from self-renewing pluripotent stem cells using the UCLA technique could lead to new approaches to cancer immunotherapy and could spur further research on T cell therapies for viral infections such as HIV, and autoimmune diseases. Among the technique's most promising aspects is that it can be combined with gene editing approaches to create a virtually unlimited supply of T cells able to be used across large numbers of patients, without the need to use a patient's own T cells.
Read more