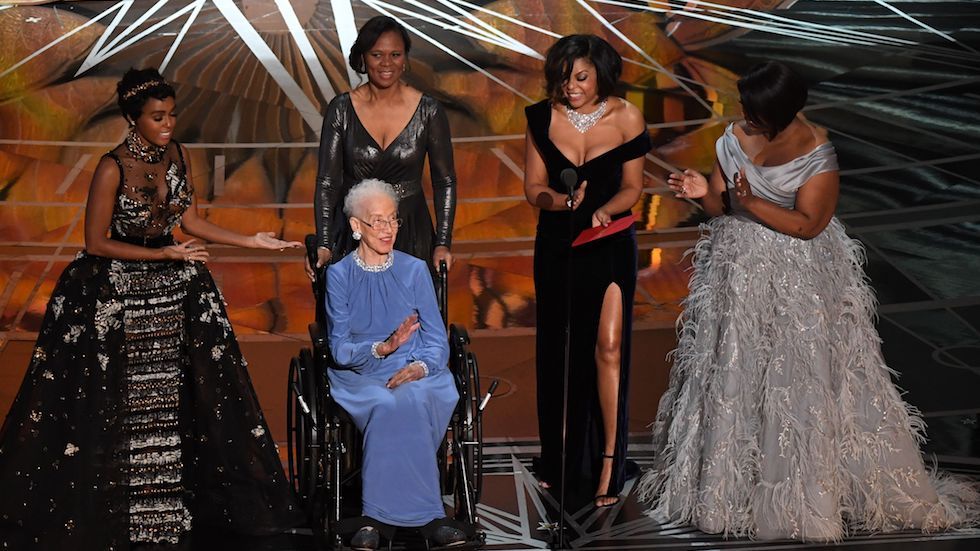 This is awesome and WAY deserved.
---
A NASA facility in Fairmont, West Virginia, will be renamed after native Katherine Johnson, a pioneering mathematician who was depicted in the 2016 film "Hidden Figures" for her critical role in the success of the U.S. reaching space.
The Herbert Henderson Office of Minority Affairs announced the recognition of Johnson on Friday, according to The Register-Herald.
Jill Upson, the executive director of the office, reportedly spearheaded the process to have the facility renamed in 2017.
Read more