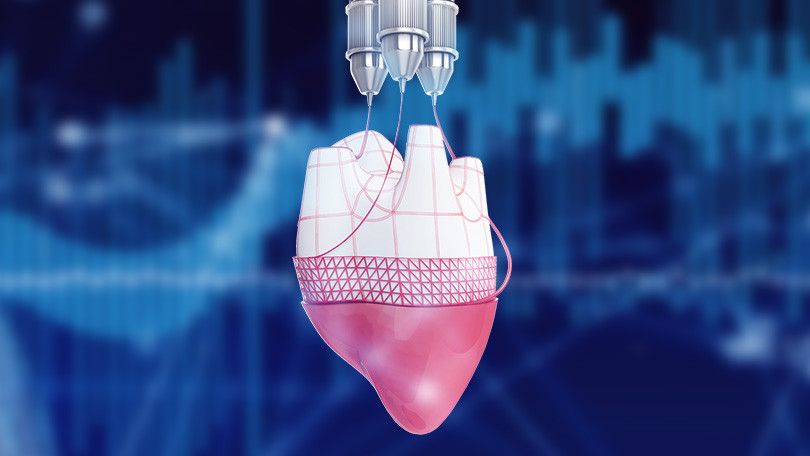 (3D-printed heart scaffold)
As the head of the University of Illinois Urbana-Champaign's innovative Cancer Center, Bhargava has been plugging away at injecting more advanced engineering solutions into medical problems. The freeform 3D printer is one of the first futuristic achievements of that effort.
But Bhargava's project is just one of a wave of technologies that stand to transform medicine and healthcare as we know it; to make them faster, more accurate, and hopefully, drastically more affordable. Microneedle patches, handheld diagnostic machines, and better sensing capabilities, as well as 3D bioprinting, are just a few of the technologies coming to a doctor's office near you—or maybe even into your home—in the next decade.
Read more