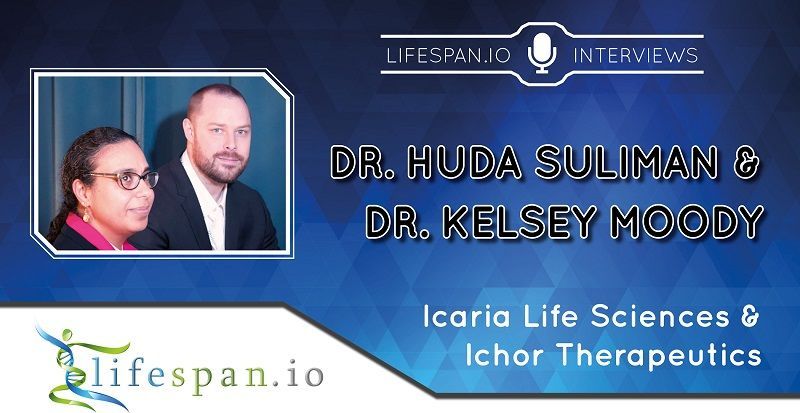 At Undoing Aging 2019, we interviewed some of the best researchers who are involved in discovering therapies for the root causes of aging. Their research aims to ameliorate the damages of aging and may one day lead to a future without the diseases of aging.
We were glad to have the opportunity to conduct a joint interview with Dr. Kelsey Moody and Dr. Huda Suliman. They offered several keen insights on the future of Ichor Therapeutics and the nature of the rejuvenation biotechnology industry.
K: I'm Dr. Kelsey Moody. I'm the Chief Executive Officer of Ichor Therapeutics and its portfolio of companies. Ichor itself is a biopharmaceutical company that does drug discovery in the aging space, and we have a variety of portfolio companies, each of which is designed to target a different type of age-associated damage. Through these companies, we're developing classes of different drugs to move into the clinic for conventional therapeutic applications as well as, hopefully, more anti-aging targeted therapies as well.
Read more