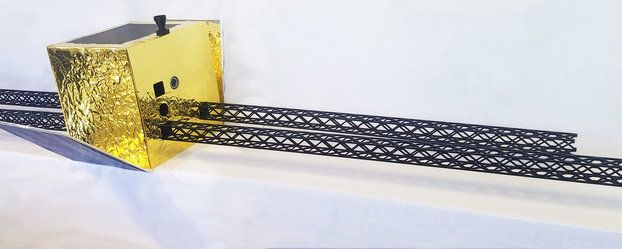 COLORADO SPRINGS – Made in Space unveiled a product April 8 to help customers conduct interferometry missions on small satellites.
Possible applications for the new product, Optimast-Structurally Connected Interferometer (Optimast-SCI) include space situational awareness and detection of near-Earth objects, Andrew Rush, Made In Space president and chief executive, told SpaceNews.
Traditional space-based interferometry missions bring along large deployable structures to separate their telescopes or other instruments. Hinges and mechanical systems on the deployable structures allow them to be folded in launch fairings and extended in orbit.
Read more