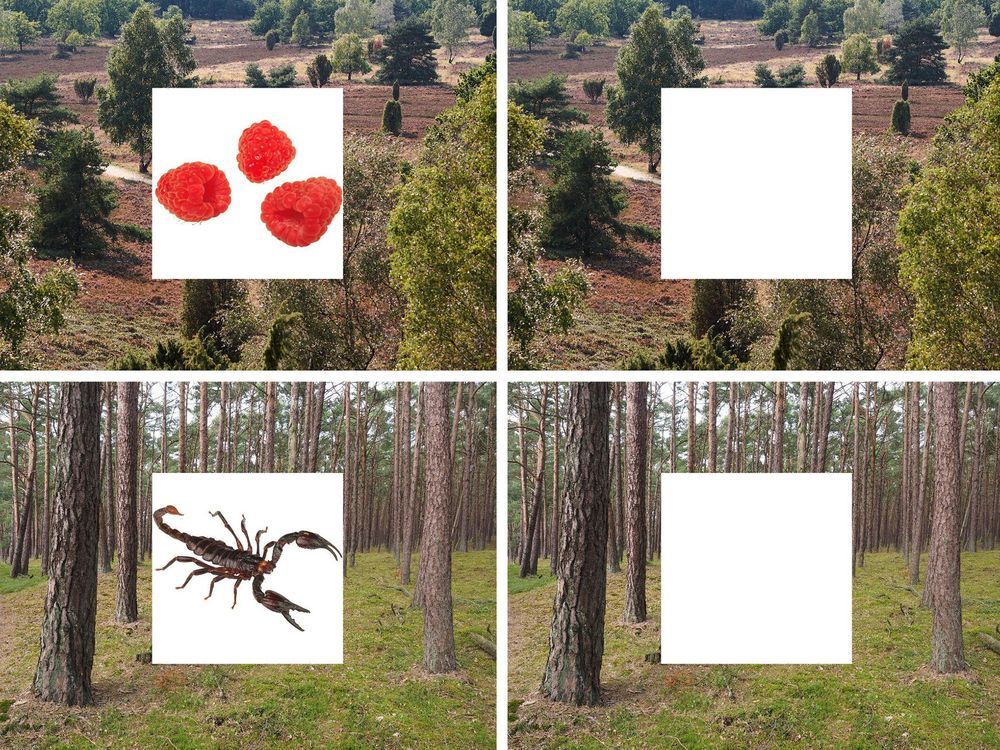 When looking at a picture of a sunny day at the beach, we can almost smell the scent of sun screen. Our brain often completes memories and automatically brings back to mind the different elements of the original experience. A new collaborative study between the Universities of Birmingham and Bonn now reveals the underlying mechanisms of this auto-complete function. It is now published in the journal Nature Communications.
The researchers presented participants with a number of different scene images. Importantly, they paired each scene image with one of two different objects, such as a raspberry or a scorpion. Participants were given 3 seconds to memorise a given scene-object combination. After a short break they were presented with the scene images again, but now had to reconstruct the associated object image from memory.
"At the same time, we examined participants' brain activation," explains Prof. Florian Mormann, who heads the Cognitive and Clinical Neurophysiology group at the University of Bonn Medical Centre. "We focused on two brain regions – the hippocampus and the neighbouring entorhinal cortex." The hippocampus is known to play a role in associative memory, but how exactly it does so has remained poorly understood.
Read more