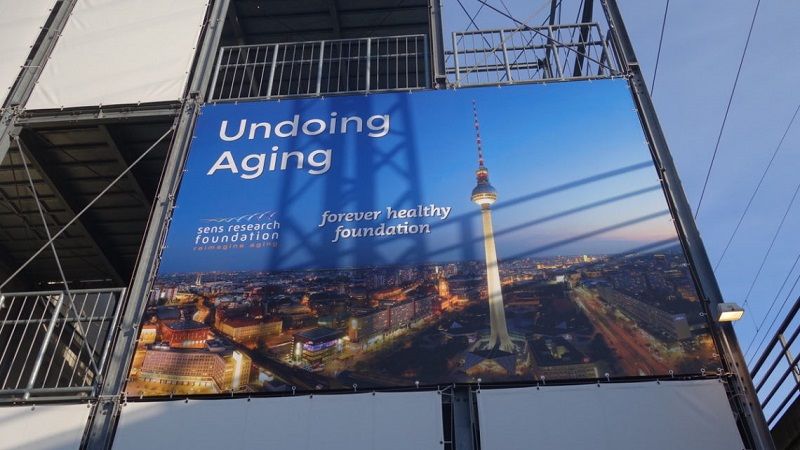 Guest writer Dr. Asimina Pantazi gives her impressions of the recent Berlin Undoing Aging Conference from the point of view of someone working in research.
---
As a millennial with limited orientation abilities but expertise with digital tools, I used Google Maps to find the venue, fearing that I would have no data and would get lost in Berlin, only to find out that I was only a couple of meters away from to the venue entrance.
The Undoing Aging 2019 conference took place on May 28–30 at Umspannwerk Alexanderplatz: a multi-level industrial setting, with metal stairs, funky lights, and a balcony overlooking the minimal conference hall. This gave me my first positive vibes.
Aubrey de Grey of the SENS Research Foundation and Michael Greve of the Forever Healthy Foundation organized a three-day event that focused on the cellular and molecular repair of age-related damage in order to medically control aging. The conference brought together a diverse audience from all corners of the world: scientists, doctors, students, biotechs, startups, pharma, investors, the media, government representatives, policy makers, and anti-aging research enthusiasts; many of them were Russians, and their country was impressively represented there!
Read more