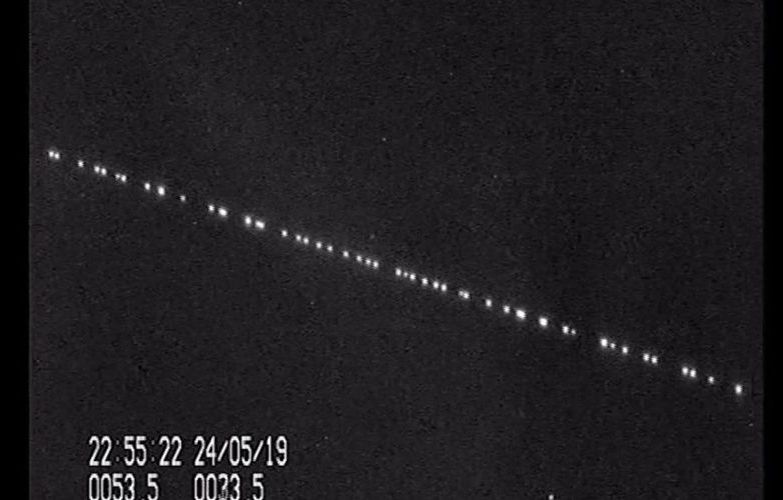 A stunning video shot by a Dutch astronomer captured a string of roughly 60 Starlink satellites zooming across the night sky, one day after they were launched into orbit.
The video shows the "train" of satellites speeding in a straight line as they orbit around the earth.
The astronomer, Marco Langbroek, wrote in a blog post that he had calculated the search orbit himself to find out when they would pass by, and "stood ready" with his camera. The train zoomed by within three minutes of his predicted time.
Read more