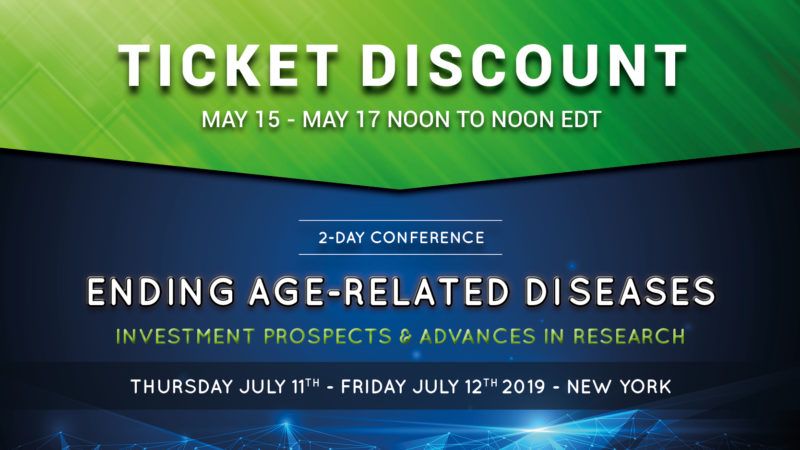 We're offering a few discounted tickets to our conference, Ending Age-Related Diseases 2019, in order to celebrate the 174th birthday of Élie Metchnikoff, the father of gerontology. We're selling these tickets at the previous early bird price of $350 instead of the current $400!
This special, lower-price offer is valid from May 15, Noon EDT to May 17, Noon EDT, so this is the ideal time to guarantee your place at this exciting event. Prices will also be rising to $500 from June 10th onwards as we draw closer to the conference.
You can get your discounted ticket by visiting our Eventbrite page and using the discount code Metchnikoff.
Read more