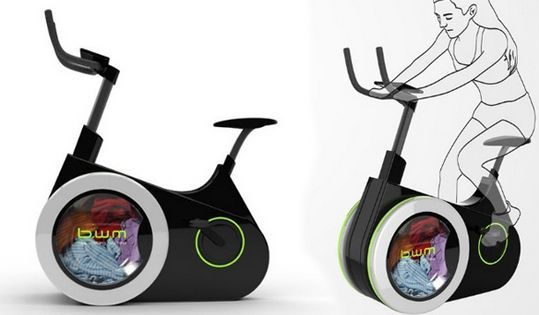 Finding the time to exercise when you've got heaps of housework – and laundry – piling up can be difficult, but this piece of gym kit means you've got no excuse!
The Bike Washing Machine is a human-powered washing machine that encourages you to multitask and conserve water while boosting your fitness in a fun, efficient way.
A generator inside the bike also creates electricity which can be stored for future use.
Read more