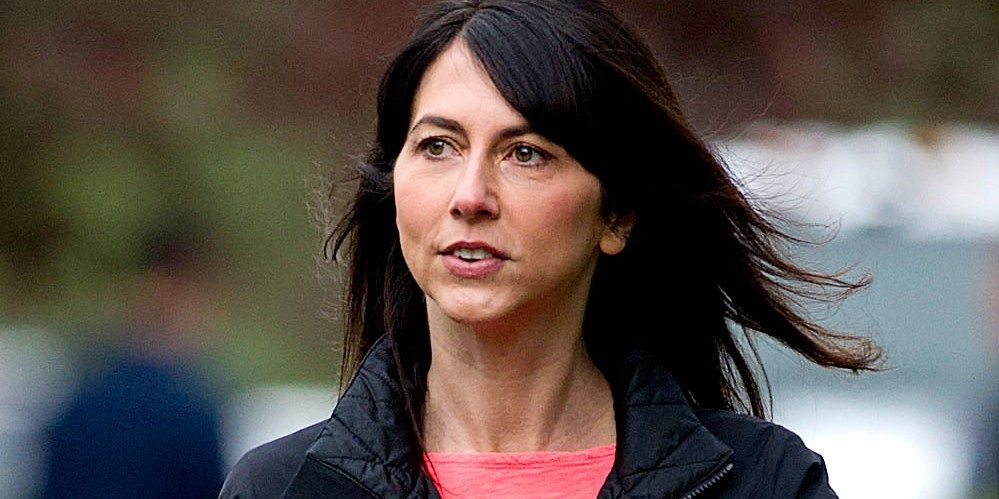 Since it was founded by notable rich people Bill Gates, Melinda Gates, and Warren Buffet in 2010, the Giving Pledge has attracted over 200 wealthy individuals from around the world who publicly commit to donate at least half of their money either during their lifetimes or in their wills. While signaling you're about to disperse at least $18 billion is notable under any circumstances, MacKenzie's announcement attracted particular attention in part because the Bezos fortune has been tightly held so far. Jeff, literally the richest person in the world, has committed far less to philanthropic efforts. Last year, he announced he would spend just $2 billion of his $150 billion fortune on charity.
---
Nearly two months after her divorce from Amazon CEO Jeff Bezos was finalized, MacKenzie Bezos has made a plan to be far more generous than she and her former husband were as a couple. When the pair split, she became one of the richest women in the world, with a fortune estimated to be worth more than $36 billion. Now she wants to start giving it away.
"I have a disproportionate amount of money to share," MacKenzie, a novelist, wrote bluntly in an otherwise literary letter announcing her decision to join the Giving Pledge Tuesday. "My approach to philanthropy will continue to be thoughtful. It will take time and effort and care. But I won't wait. And I will keep at it until the safe is empty."
You've read your last complimentary article this month. To read the full article, SUBSCRIBE NOW. If you're already a subscriber, please sign in and and verify your subscription.
Read more