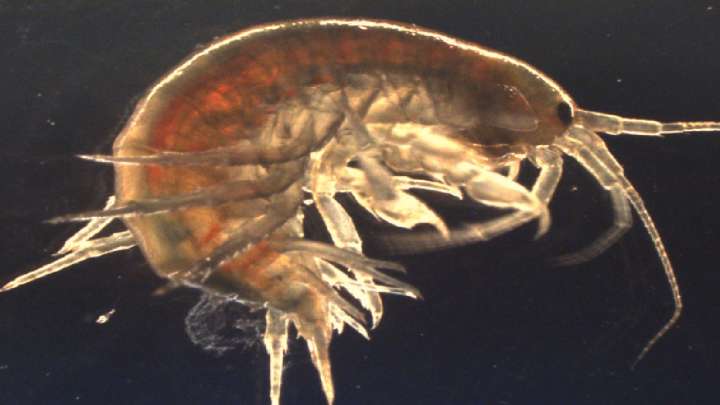 If you take a look at the life of freshwater shrimp in the sleepy English countryside, you'll find enough drugs to keep a funk band on tour very happy.
A new study has found notable levels of cocaine, ketamine, Valium, Xanax, t ramadol, and other pharmaceuticals in the bodies of freshwater shrimp and their habitat in Suffolk, UK. The researchers also found traces of numerous pesticides that are now banned by the EU.
Reporting in the journal Environment International, scientists from King's College London analyzed levels of micropollutants in surface water samples and Gammarus pulex freshwater shrimp from 15 different sites across the county of Suffolk in the east of England. To their surprise, they discovered trace levels of at least 67 different contaminant compounds. The most frequently detected contaminant was cocaine, which was detected in every single shrimp from all 15 sites.
Read more