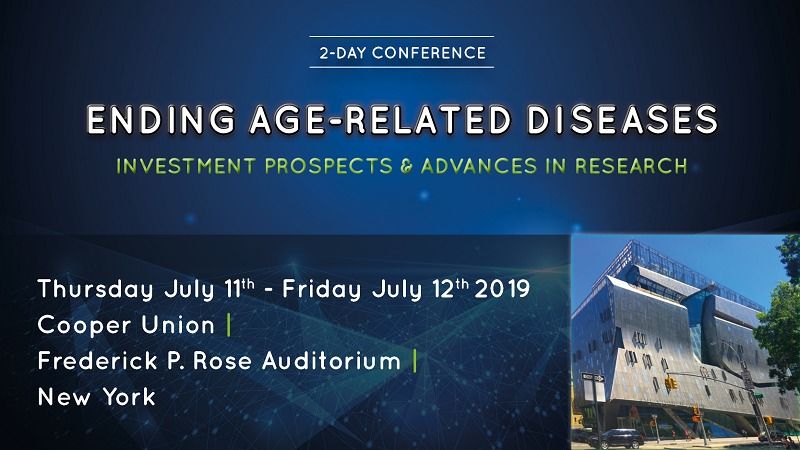 We are drawing close now to the Ending Age-Related Diseases Conference in New York City, so with less than a month before the big day, today is the ideal time to have a look at what has been happening.
Tickets are priced at only $500 and include access to two action-packed days of aging research and biotech business discussion. There will be talks covering the latest research progress along with talks involving the business and investment side of the industry, and this conference will feature a total of 34 leading experts in the field of rejuvenation biotechnology.
Refreshments and lunch are provided on site for your enjoyment during both days of the conference, and a conference program is available here.