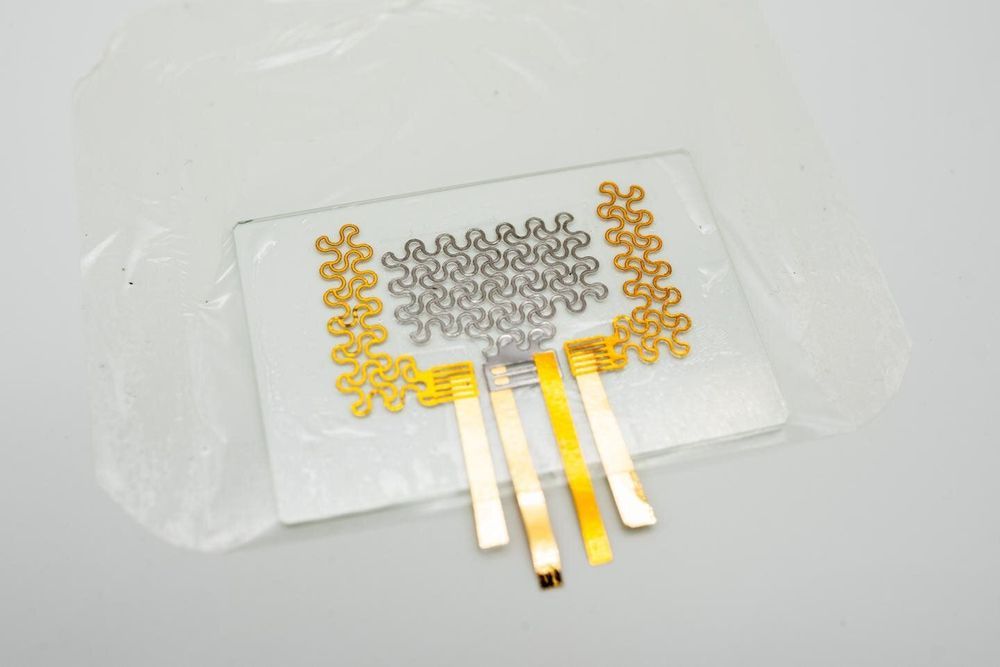 The future of medicine is not fixing what is broken, it's preventing things from getting broken in the first place.
---
The leading cause of death in Texas is heart disease, according to the National Center for Health Statistics, accounting for more than 45,000 deaths statewide in 2017. A new wearable technology made from stretchy, lightweight material could make heart health monitoring easier and more accurate than existing electrocardiograph machines—a technology that has changed little in almost a century.
Developed by engineers at The University of Texas at Austin and led by Nanshu Lu in the Cockrell School of Engineering, this is the latest incarnation of Lu's electronic tattoo technology, a graphene-based wearable device that can be placed on the skin to measure a variety of body responses, from electrical to biomechanical signals.
The research team reported on their newest e-tattoo in a recent issue of Advanced Science.