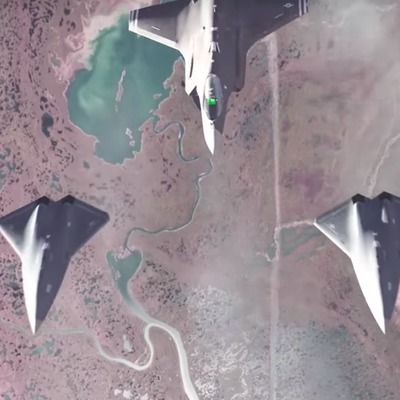 DARPA's Air Combat Evolution program aims to find out — and so shape America's future arsenal.
A U.S. military research program is advancing the study of humans and machines working together by testing how well pilots and artificially intelligent entities trust each other in one of the most challenging of tasks: aerial combat, or dogfighting.
The idea behind DARPAs Air Combat Evolution, or ACE, program, is that human fighter pilots will soon be flying alongside increasingly capable drones — dubbed "Loyal Wingmen" — that will help evade other fighters and air defenses. Military leaders often describe the F-35 Joint Strike Fighter as a kind of flying command center, with the human operator working less like a traditional pilot and more like a team captain. The craft is loaded with AI features that pilots say make it easier to fly than traditional fighters. That enables the pilot to digest and put to use the immense amount of data the F-35 pulls in.
Read more