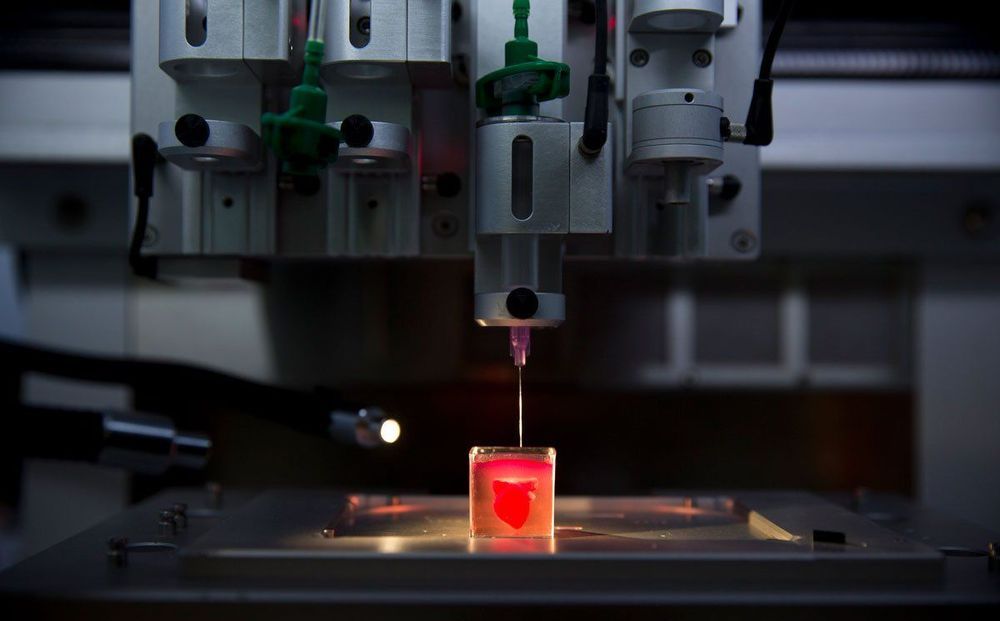 The rabbit-sized heart was made from a patient's own cells and tissues, using techniques that could help to increase the rate of successful heart transplants in future.
How it worked: A biopsy of tissue was taken from patients, and then its materials were separated. Some molecules, including collagen and glycoproteins, were processed into a hydrogel, which became the printing "ink." Once the hydrogel was mixed with stem cells from the tissue, the researchers from Tel Aviv University were able to create a patient-specific heart that included blood vessels. The idea is that such a heart would be less likely to be rejected when transplanted. The study was published in the journal Advanced Science.
Let it flow: Until now, researchers have only been able to print simple tissues lacking blood vessels, according to the Jerusalem Post.