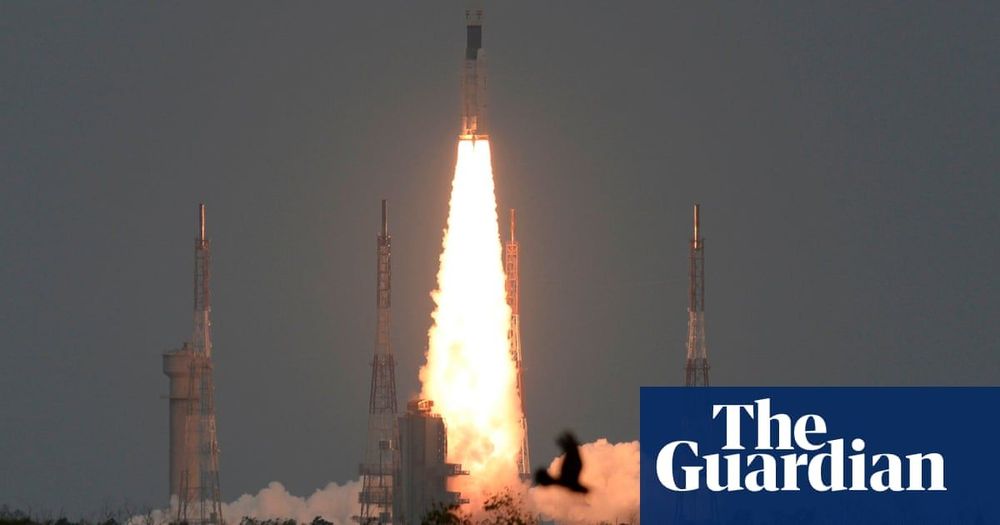 It will take more than six weeks to travel about 238,600 miles (384,000km) to the moon. The four-tonne spacecraft has a lunar orbiter, a lander named Vikram after the founder of Isro, and a rover. The rover, named Pragyan, which means "wisdom" in Sanskrit, will spend two weeks traversing the moon's surface. The six-wheeled vehicle, which will be deployed in early September, will collect crucial information about the mineral and chemical composition of the lunar surface, and search for water.
---
It was, he added, a "fully indigenous" project, using Indian technology.
Chandrayaan-2 aims to become the first mission to conduct a surface landing on the lunar south pole region, where it will collect crucial information about the moon's composition. It would be India's first surface landing on the moon – a feat previously achieved by only Russia, the US and China.
The $141m (£113m) mission is a "demonstration of the growing sophistication of India's space power", said Dr Rajeswari Pillai Rajagopalan, head of the nuclear and space policy initiative at the Observer Research Foundation thinktank in Delhi.