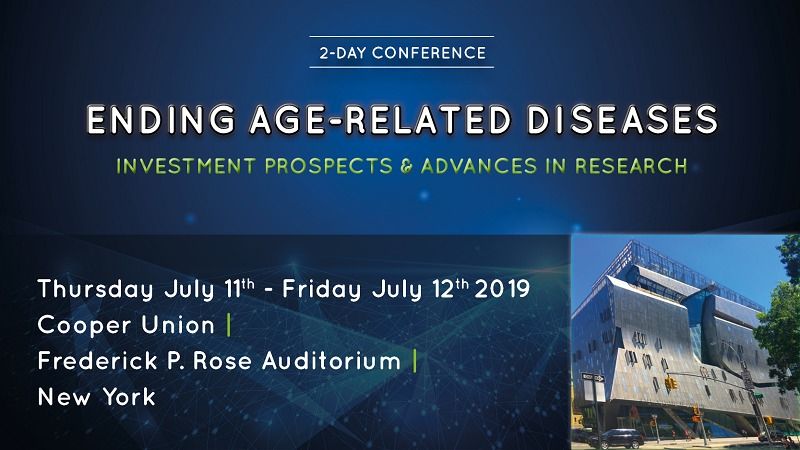 The Life Extension Advocacy Foundation, a nonprofit organization dedicated to promoting healthy longevity and aging research through crowdfunding and advocacy initiatives, is hosting its second annual scientific conference, Ending Age-Related Diseases: Investment Prospects and Advances in Research, at the Cooper Union in New York City on July 11th-12th.
The goal of this conference is to promote collaboration between academia, biotech companies, investors, regulators, public health advocates, and doctors in order to foster the creation of interventions to relieve our aging society from the burden of age-related diseases. It is supported by Genome Protection Inc., which is developing therapies to counteract harmful viral elements in our genome that provoke chronic inflammation, and Icaria Life Sciences Inc., which provides contract research in the field of geroscience.
The morbidity from chronic age-related diseases is increasing proportionally to the aging of the global population, representing a challenge to social protection and healthcare systems around the world. The development of next-generation drugs and therapies that could directly target the processes of aging to more effectively prevent and cure age-related diseases has now become a priority, yet the industry is clearly facing unique financial, development, and regulatory bottlenecks.