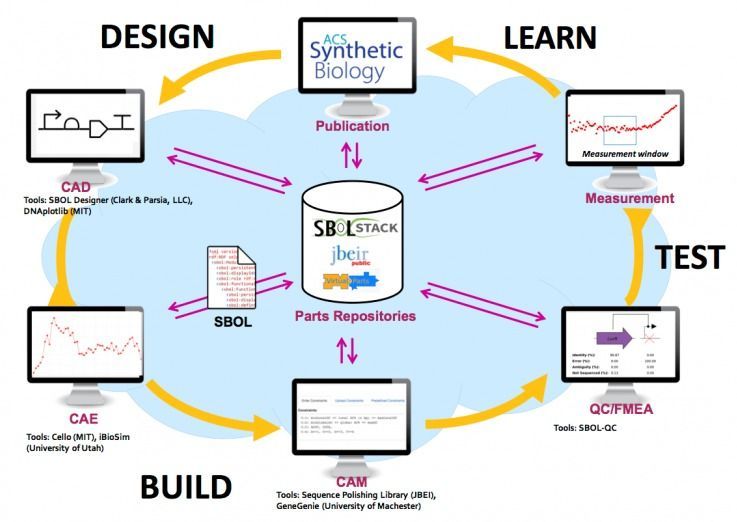 Introducing the SBOL Industrial Consortium
To this end, a group of companies are now launching a pre-competitive consortium to support the industrial application of these technologies. The SBOL Industrial Consortium is a non-profit organization supporting innovation, dissemination, and integration of SBOL standards, tools and practices for practical applications in an industrial environment. The six founding companies of the consortium are Raytheon BBN Technologies, Amyris, Doulix, IDT, Shipyard Toolchains, TeselaGen, and Zymergen, representing a diverse set of interests and business models across the synthetic biology community.
The SBOL Industrial Consortium will facilitate industry-focused development of representational technologies in several ways. The consortium will help coordinate development of standards and tools, both with the academic community and from member to member, in order to ensure that the SBOL standards are well-tuned to support the specific industrial needs of the members of the consortium. Financial support will also be provided by the consortium for selected projects and activities, and for key pieces of community infrastructure.