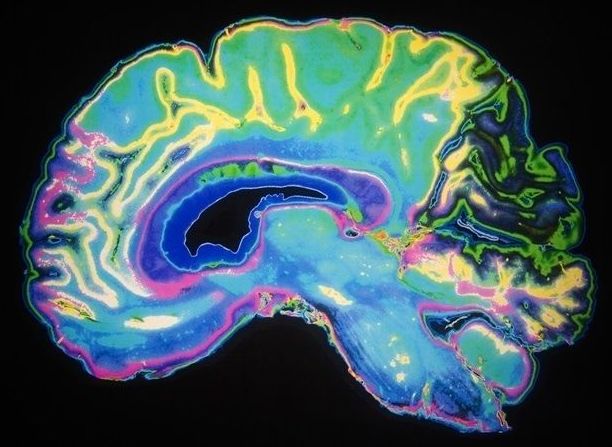 An international team of researchers with partial support from the National Institute of Biomedical Imaging and Bioengineering (NIBIB) developed a new MRI technique that can capture an image of a brain thinking by measuring changes in tissue stiffness. The results show that brain function can be tracked on a time scale of 100 milliseconds – 60 times faster than previous methods. The technique could shed new light on altered neuronal activity in brain diseases.
The human brain responds almost immediately to stimuli, but non-invasive imaging techniques haven't been able to keep pace with the brain. Currently, several non-invasive brain imaging methods measure brain function, but they all have limitations. Most commonly, clinicians and researchers use functional magnetic resonance imaging (fMRI) to measure brain activity via fluctuations in blood oxygen levels. However, a lot of vital brain activity information is lost using fMRI because blood oxygen levels take about six seconds to respond to a stimulus.
Since the mid-1990s, researchers have been able to generate maps of tissue stiffness using an MRI scanner, with a non-invasive technique called magnetic resonance elastography (MRE). Tissue stiffness can't be measured directly, so instead researchers use MRE to measure the speed at which mechanical vibrations travel through tissue. Vibrations move faster through stiffer tissues, while vibrations travel through softer tissue more slowly; therefore, tissue stiffness can be determined. MRE is most commonly used to detect the hardening of liver tissue but has more recently been applied to other tissues like the brain.