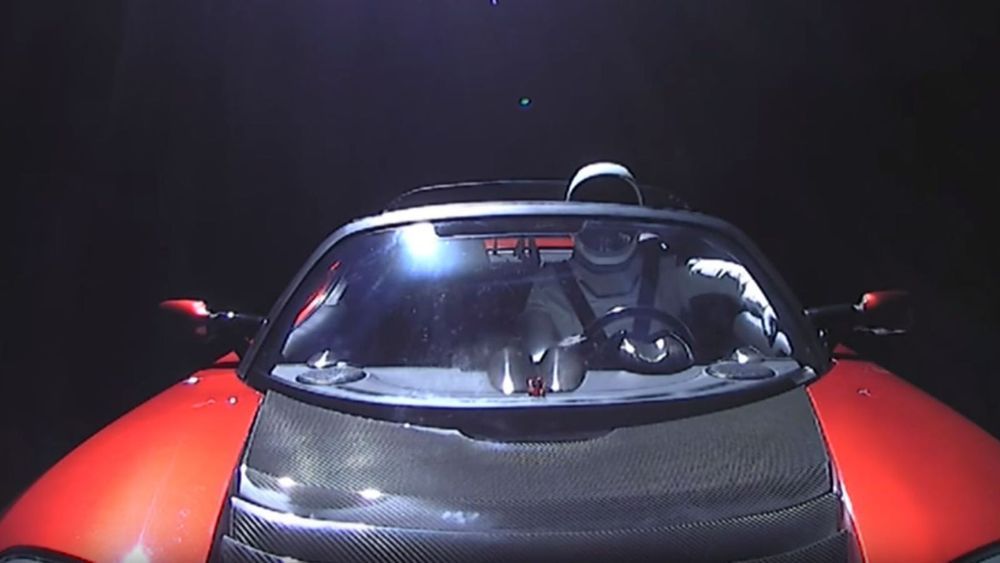 A Tesla Roadster launched into space with a spacesuit-clad mannequin at the wheel has completed its first lap of the sun.
SpaceX, the aerospace company founded by Elon Musk, was blasted into orbit from Cape Canaveral last year and it is hoped that it will veer close to Mars and Earth during the course of its time among the stars.
According to tracking website Where Is Roadster?, the red sports car has now completed a solar orbit, having been cruising through the void for more than 18 months.