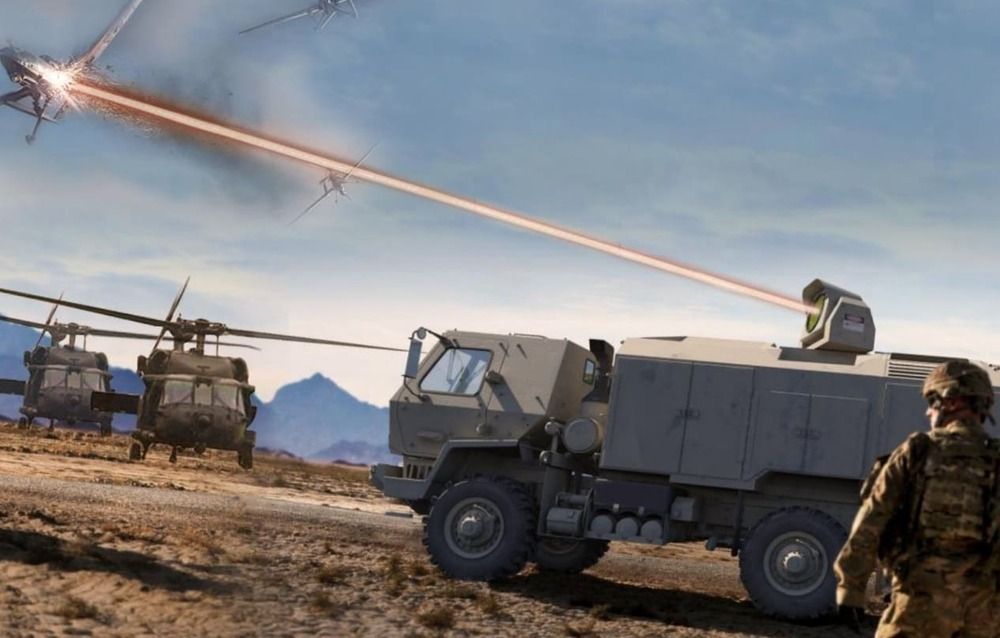 The U.S. Army has confirmed it is trying to speed up high-powered laser weapon program to develop a new system that will acquire, track, engage, and defeat unmanned aircraft system, cruise missile and rocket, artillery, and mortar threats.
The new Army's high-powered laser weapon system is intended to provide 360º protection and simultaneously engage threats arriving from different azimuths.
The Army will adjust the current High Energy Laser Tactical Vehicle Demonstrator (HEL-TVD), a 100 kW-class laser system integrated on a Family of Medium Tactical Vehicles platform developed by Dynetics and subcontractor Lockheed Martin. Under the new directed energy strategy, the Army is leveraging progress made in that effort in order to merge the HEL-TVD with similar technologies in development by the Navy and the Office of the Secretary of Defense.