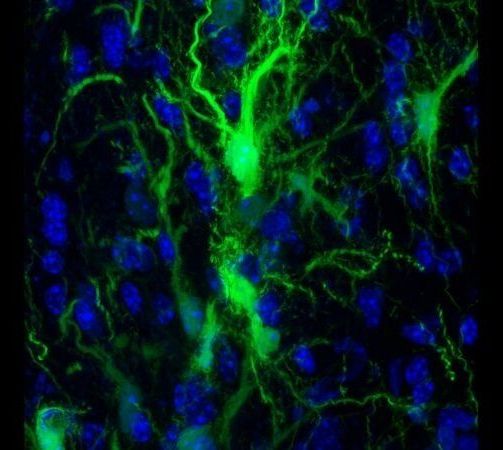 In experiments in mice, Johns Hopkins Medicine researchers say they have developed a way to successfully transplant certain protective brain cells without the need for lifelong anti-rejection drugs.
A report on the research, published Sept. 16 in the journal Brain, details the new approach, which selectively circumvents the immune response against foreign cells, allowing transplanted cells to survive, thrive and protect brain tissue long after stopping immune-suppressing drugs.
The ability to successfully transplant healthy cells into the brain without the need for conventional anti-rejection drugs could advance the search for therapies that help children born with a rare but devastating class of genetic diseases in which myelin, the protective coating around neurons that helps them send messages, does not form normally. Approximately 1 of every 100,000 children born in the U.S. will have one of these diseases, such as Pelizaeus-Merzbacher disease. This disorder is characterized by infants missing developmental milestones such as sitting and walking, having involuntary muscle spasms, and potentially experiencing partial paralysis of the arms and legs, all caused by a genetic mutation in the genes that form myelin.