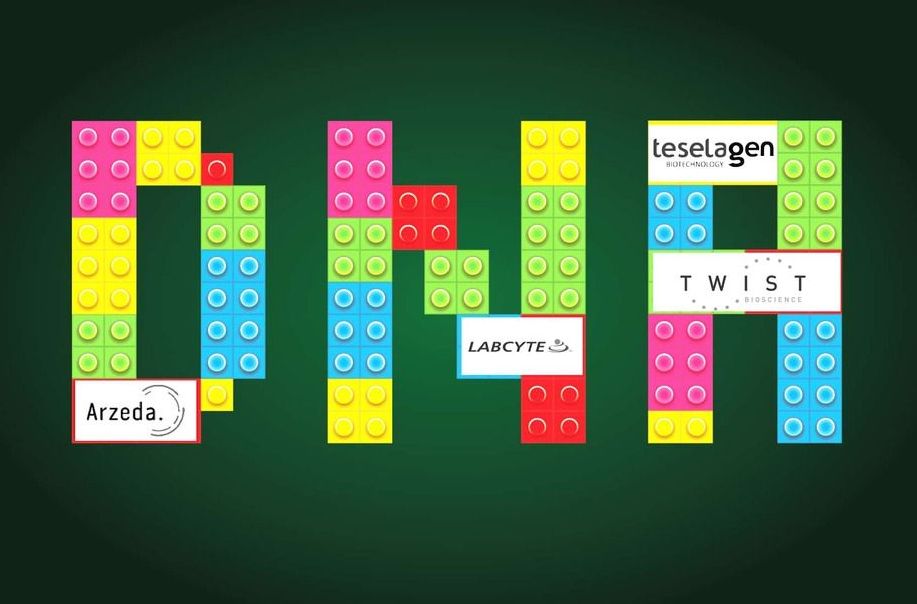 The human body is an incredible machine. It is impossible to determine which is the essential body part for sustaining life — because there is no single indispensable part. If your heart stops beating, you will die. If your lungs stop working, your brain — and thus all of your cells — will eventually die. Without a stomach or intestines you cannot acquire nutrients and you will die. All parts are critical for optimal function, for sustaining life.
Synthetic biology as a field is no different. There are those that supply DNA — arguably the critical building block for every single synthetic biology application. There are those that automate and scale components of the design-build-test cycle to enable innovation to effect change in meaningful timelines. But when all of those parts come together with a single goal, the power of synthetic biology reaches new levels.
Such potential is exactly what Arzeda — through a collaboration with TeselaGen, Twist Bioscience, and Labcyte — has brought to us. Each company, a giant in its own right, provides an essential, needed component to an elegant, efficient workflow that can best be described as a "DNA assembly line" for more rapid, efficient protein design and production. The companies' products work seamlessly: Twist produces the DNA fragments needed to make protein-expressing plasmids, Labcyte's acoustic liquid handler (the Echo 525) facilitates rapid DNA assembly, and TeselaGen's DNA assembly design and laboratory automation software connects the two, designing plasmids and ordering the necessary sequences from Twist while generating worklists for the Echo to execute.