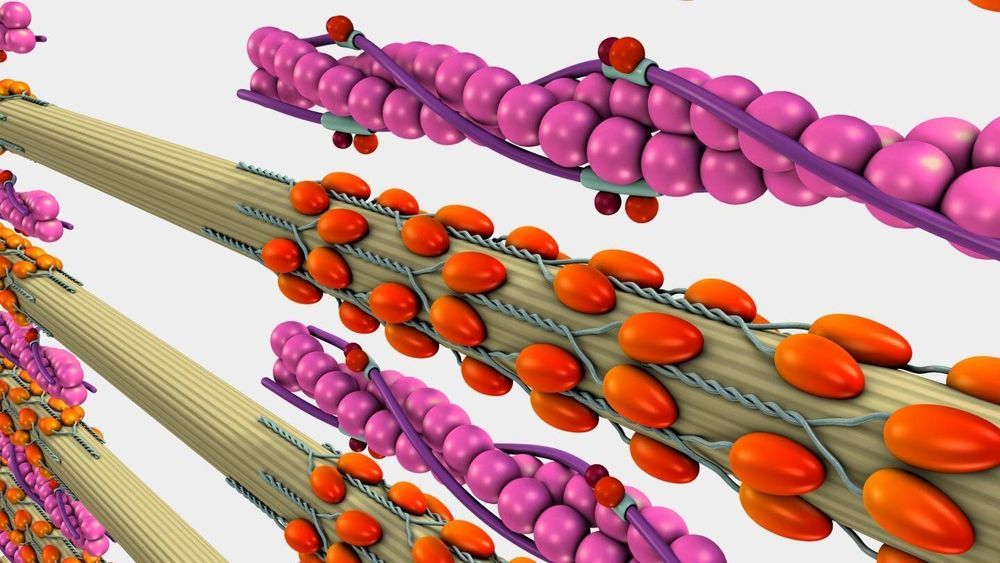 In an effort to make robots more effective and versatile teammates for Soldiers in combat, Army researchers are on a mission to understand the value of the molecular living functionality of muscle, and the fundamental mechanics that would need to be replicated in order to artificially achieve the capabilities arising from the proteins responsible for muscle contraction.
Bionanomotors, like myosins that move along actin networks, are responsible for most methods of motion in all life forms. Thus, the development of artificial nanomotors could be game-changing in the field of robotics research.
Researchers from the U.S. Army Combat Capabilities Development Command's Army Research Laboratory have been looking to identify a design that would allow the artificial nanomotor to take advantage of Brownian motion, the property of particles to agitatedly move simply because they are warm.