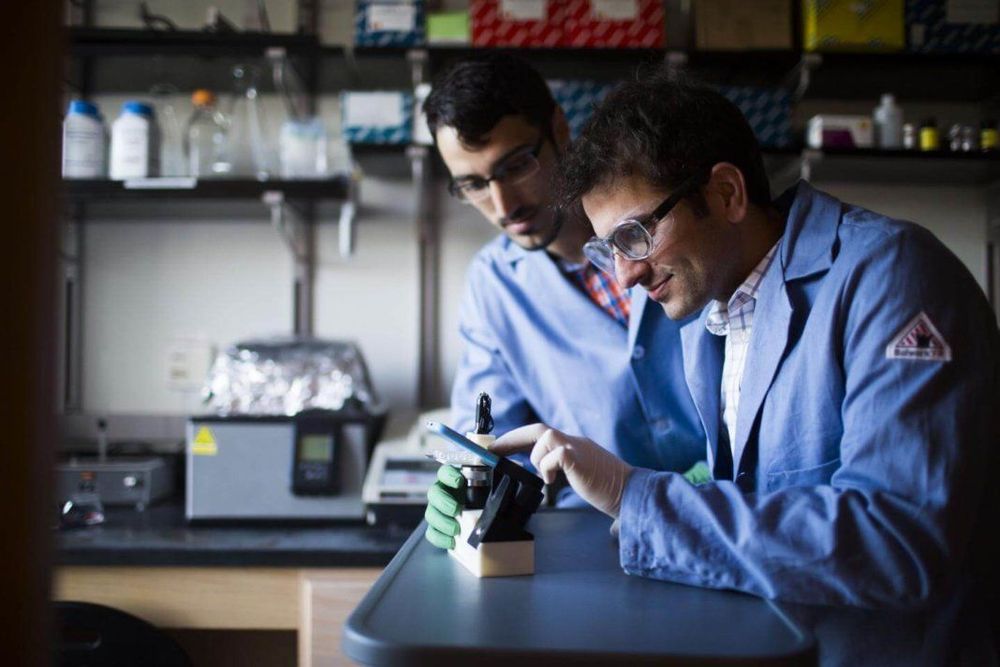 When I imagine the inner workings of a robot, I think hard, cold mechanics running on physics: shafts, wheels, gears. Human bodies, in contrast, are more of a contained molecular soup operating on the principles of biochemistry.
Yet similar to robots, our cells are also attuned to mechanical forces—just at a much smaller scale. Tiny pushes and pulls, for example, can urge stem cells to continue dividing, or nudge them into maturity to replace broken tissues. Chemistry isn't king when it comes to governing our bodies; physical forces are similarly powerful. The problem is how to tap into them.
In a new perspectives article in Science, Dr. Khalid Salaita and graduate student Aaron Blanchard from Emory University in Atlanta point to DNA as the solution. The team painted a futuristic picture of DNA mechanotechnology, in which we use DNA machines to control our biology. Rather than a toxic chemotherapy drip, for example, a cancer patient may one day be injected with DNA nanodevices that help their immune cells better grab onto—and snuff out—cancerous ones.