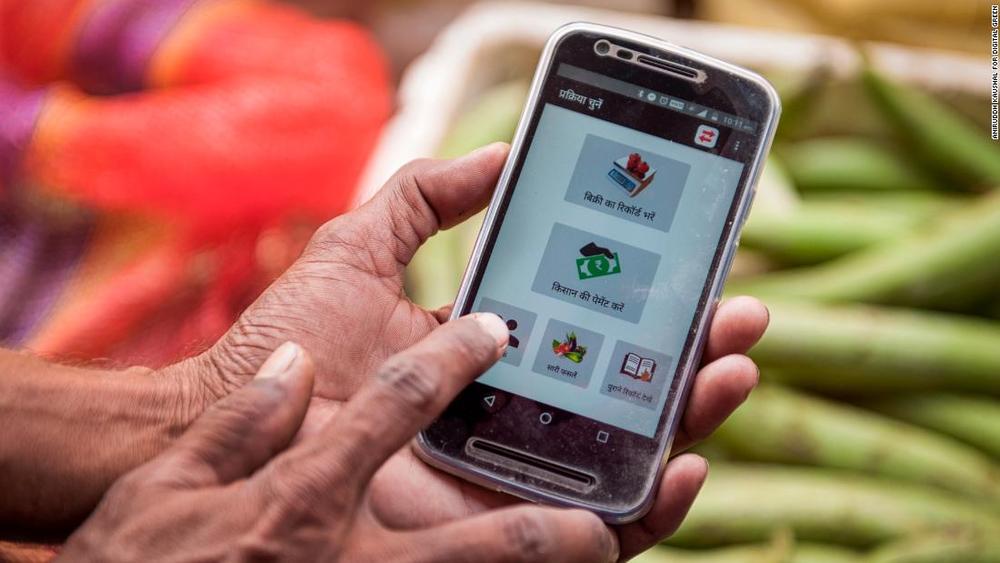 Hundreds of millions of people in India depend on farming for their livelihoods, but many of them struggle with losing crops to disease, getting them to market or achieving the right price when they do. Several startups are trying to change that.
Piggybacking on India's mobile boom, these companies are using smartphones and the internet to help farmers grow, harvest and sell their crops more efficiently. India is self-sufficient in food staples, but faces a constant challenge to feed its population of 1.3 billion and rising. The country accounts for a quarter of the world's hungry people and is home to over 190 million undernourished people, according to the latest estimates by the United Nations.
"There is a lot of financing and talent which is coming in this space," says Rikin Gandhi, co-founder and executive director of Digital Green, a social enterprise that began as a research project backed by Microsoft ( MSFT ).