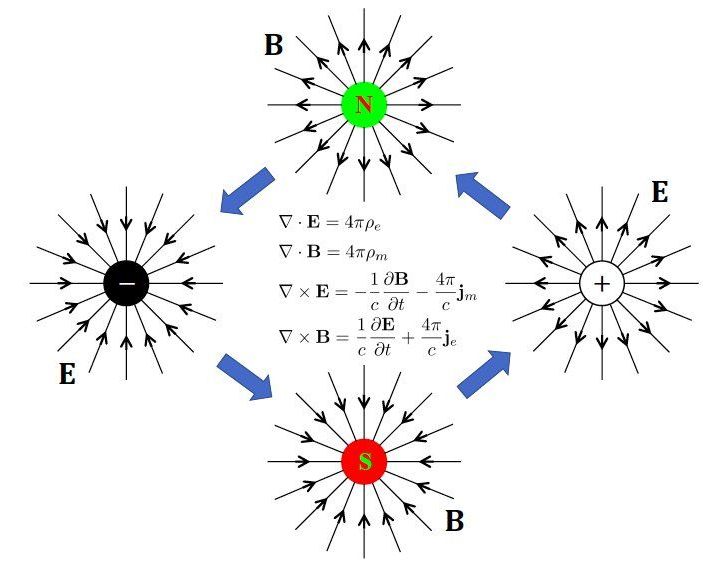 Researchers at the Kavli Institute for the Physics and Mathematics of the Universe (WPI) and Tohoku University in Japan have recently identified an anomaly in the electromagnetic duality of Maxwell Theory. This anomaly, outlined in a paper published in Physical Review Letters, could play an important role in the consistency of string theory.
The recent study is a collaboration between Yuji Tachikawa and Kazuya Yonekura, two string theorists, and Chang-Tse Hsieh, a condensed matter theorist. Although the study started off as an investigation into string theory, it also has implications for other areas of physics.
In current physics theory, classical electromagnetism is described by Maxwell's equations, which were first introduced by physicist James Clerk Maxwell around 1865. Objects governed by these equations include electric and magnetic fields, electrically charged particles (e.g., electrons and protons), and magnetic monopoles (i.e. hypothetical particles carrying single magnetic poles).